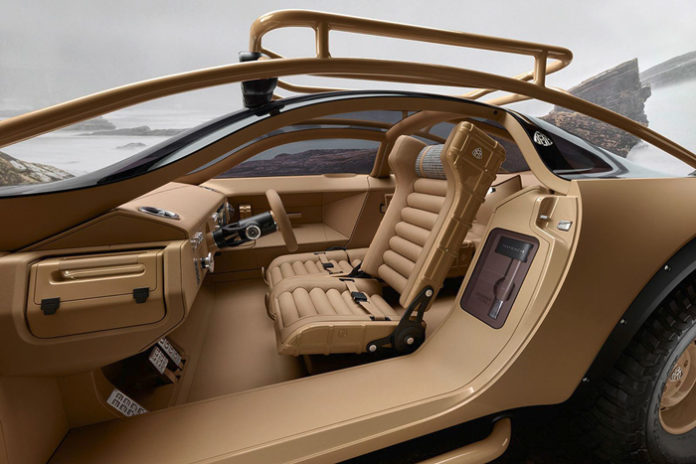 The original electric car, called Project Maybach electric car, was developed by Mercedes Benz together with famous designer Virgil Abloh, who died in November 2021 of cancer.
The new Project Maybach is unique and does not use standard Mercedes platforms. The electric car is designed for two people and has a length of 6 meters. Solar panels are built into the elongated transparent hood, replenishing the battery energy and increasing the autonomous mileage.
The front part of the two-door Project Maybach car body is made in the style of the classic Rolls-Royce, and the "chopped" rear part is decorated with round lamps made in a retro style. You can also note the protective arches with metal plates located in the front and rear of the body of the electric vehicle, and two sections of four spotlights (one on the roof, and the other on the arch in the front of the hood).
Above the roll bars, an external luggage rack performs additional protective functions in case of a Project Maybach rollover. The car seats are made in the style of Italian sports supercars of the 1970s. In the front part of the panel, there is a removable box, and an ax is placed at the driver's hand.
Project Maybach will be on display at the Rubell Museum of Contemporary Art in Miami in memory of designer Virgil Abloh, for whom the electric car was the last work of his life.