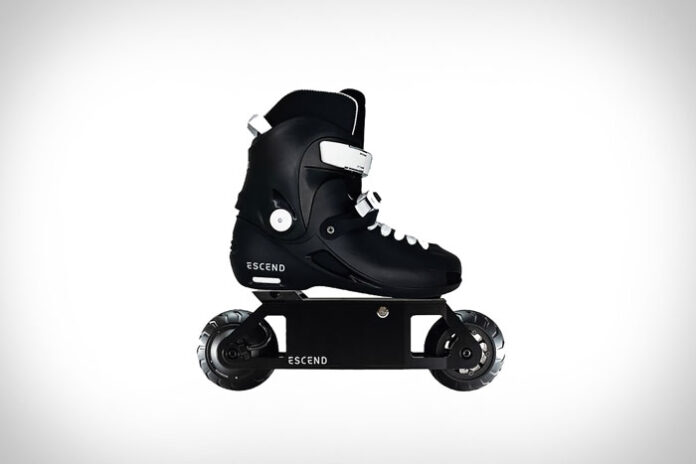 British engineers from Escend have presented their first development – electric roller skates. The device is in the fundraising phase on Kickstarter. At the same time, the developers have already shown how it looks, as well as examples of its use.
Escend Blades are motorized wheeled platforms that you can attach to your own shoes. Thanks to additional adapters, boots with UFS or Trinity binding systems can be used.
The total weight of the two platforms is 7.5 kg, while their body is made of aerospace aluminum. The lithium battery can be quickly replaced, and the motor on the rear hub has a power output of 400W.
According to the creators, both platforms are simultaneously controlled using a common wireless remote control. It can be used to accelerate, stop and change riding modes.
One charge of Escend Blades should be enough for 15 km of travel, and the maximum speed rollers can reach is 25 km/h. During the pre-order period, the price of the device is $756. In the future, the price will increase by another 25%.