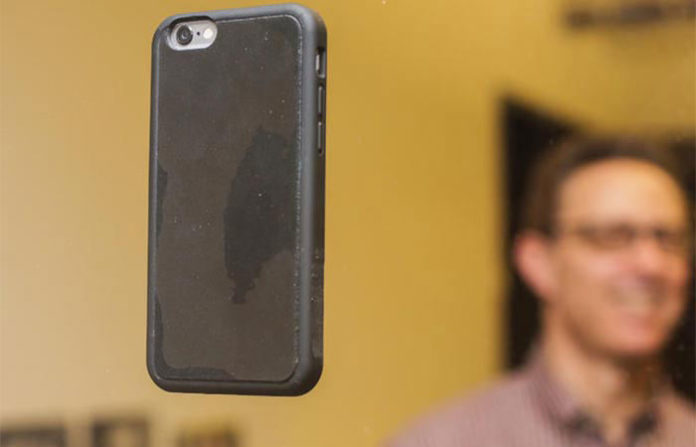 An incredible "anti-gravity" case helps you keep your smartphone not just at hand, but in front of your eyes almost anywhere, where there is a suitable surface. The novelty will also provide an incredibly high level of protection for your favorite assistant gadget.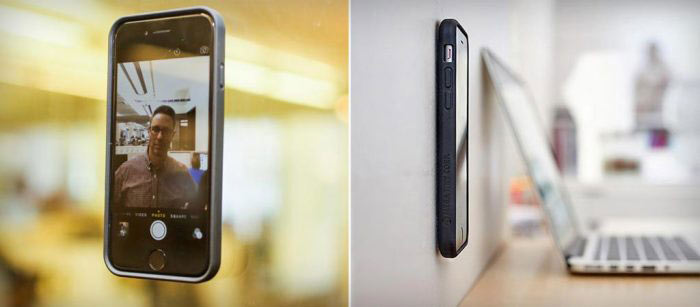 A smartphone is the cornerstone of a happy life and not just a symbol of routine lifestyle and of the general comfort of life. Unfortunately, a smartphone is not the most durable thing. In addition, it is not as user-friendly as most users would like it to be. Especially when the hands are already busy doing something, and you need to use the telephone at the same time. There are many things one can be busy with, including dangerous for life activities, such as a selfie. The situation can be improved due to a suitable case, just like the Smart Gravity Smartphone Case. It will be discussed below.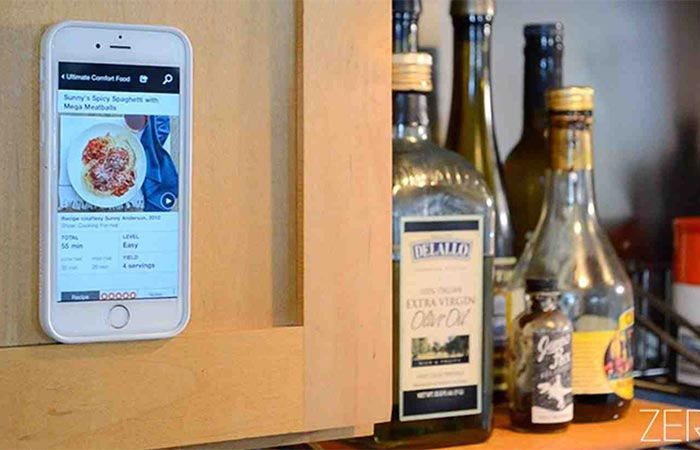 Smart Gravity Smartphone Case was created by a group of enthusiasts thanks to crowdfunding. The main feature of this case is a special "nano-suction" technology, which allows you to easily and securely stick your smartphone to almost any surface. Glass, metal, concrete, stone, wood – this magic case will attach the smartphone to almost everything. This can be very convenient, especially during such activities as cooking food, repair work, or cleaning. In other words, your favorite electronic assistant will always be not only at hand, but also in front of your eyes, and your hands will be free!
The disadvantages of this case include an insufficient choice of available sizes. Alas, you will not manage to place any smartphone in the Smart Gravity Smartphone Case. However, it is ideal for most iPhone models. Do not forget that, like any other case, the new product is designed to provide an additional, very decent level of protection from moisture, dampness, dust and moderate mechanical damage.