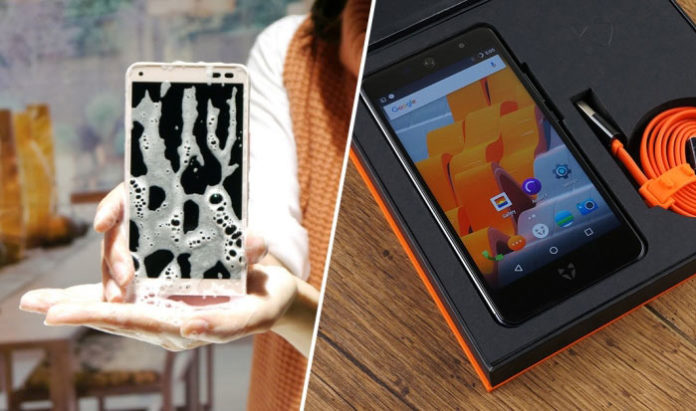 Of course, a good-quality item will invariably gain well-deserved fame and popularity. However, this rule does not always work, because we live in a rather ruthless time when insidious marketers try to rule our minds and hearts. Every child today knows what Apple, HTC, Samsung, OnePlus, Huawei, and LG are. However, what about the items by lesser known brands? If something does not have a loud name, it does not always mean that it is bad.
1. Fairphone 2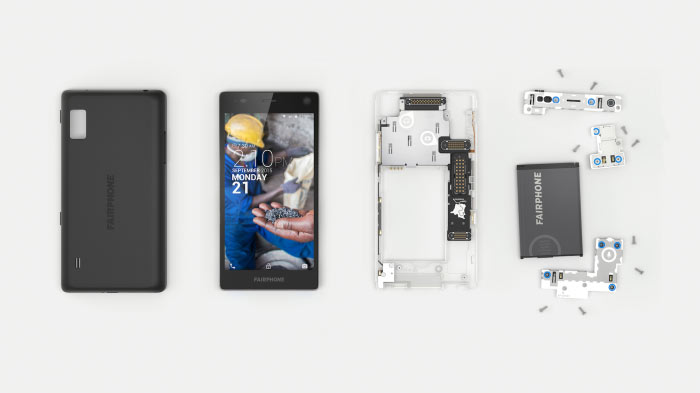 The Fairphone 2 smartphone has become widely known: while Project Ara is still trying to develop a modular smartphone, another company has already released it. The producers of Fairphone position their creation as "the first true modular phone". The point is that the user can improve the design and software modules of the smartphone. This miracle works on Android 5.1, has a 5-inch 1080p screen, 2 GB of RAM and the Qualcomm Snapdragon 801 processor.
2. Xiaomi Mi Mix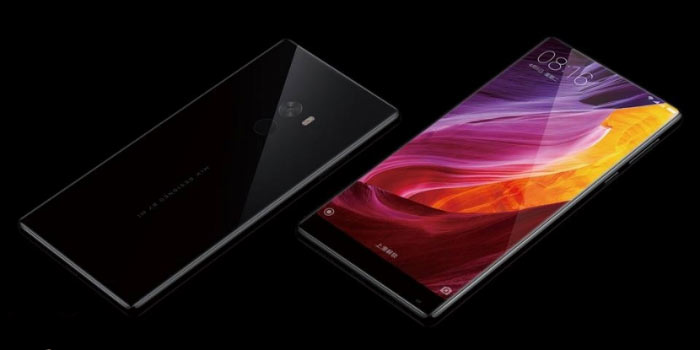 We can say for sure that Xiaomi Mi Mix is one of the most interesting smartphones of today. It's no use talking about the technical characteristics of this "flagship". It is much more important that thanks to Chinese money and French designers, it has become possible to create arguably the best design of the recent years. The smartphone is equipped with a fully ceramic case, which makes it look and feel great.
As for the features, the phone is equipped with 821 Qualcomm Snapdrago as CPU, 6 GB RAM, 256 GB memory, and Android 7 OS.
Special offer: Only $324.99 for Xiaomi Mi5s 4G Smartphone – INTERNATIONAL VERSION GOLDEN
3. Wileyfox Swift 2 Plus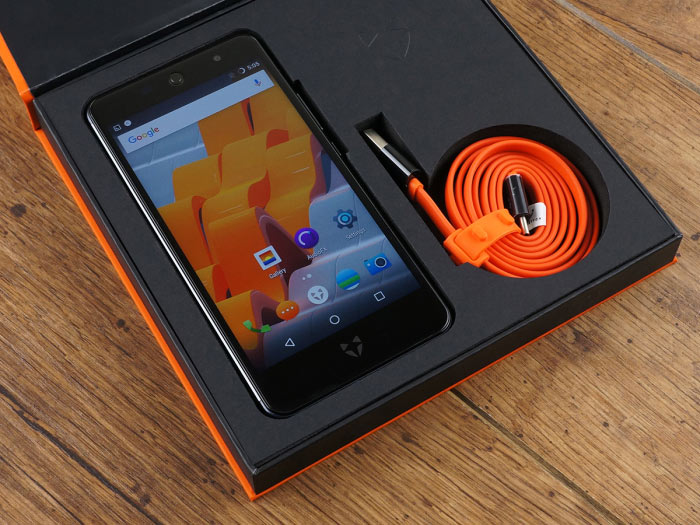 The predecessor of Wileyfox Swift 2 Plus established itself as one of the most affordable smartphones while maintaining an acceptable level of quality. The new model turned out to be almost twice as expensive, but it has received an impressive array of perks. Over the past year, the smartphone has not lost its quality either. Its strong point is its relatively small size and low weight – just 155 grams. The device has a 5-inch 720p screen, it runs on the Qualcomm Snapdragon 430 processor and has 32 GB of memory.
4. Yotaphone 2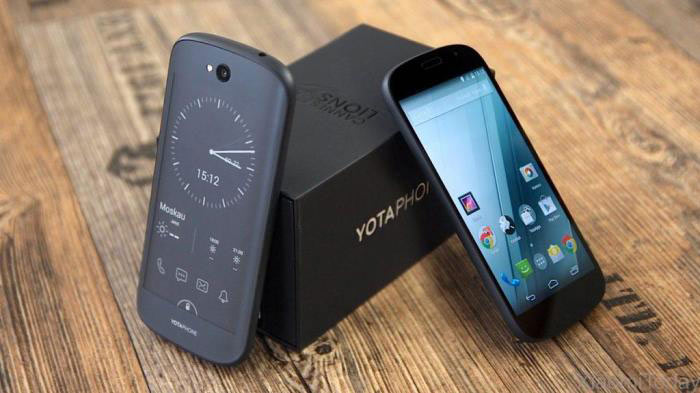 The Yotaphone 2 smartphone is special because it has a dual screen. In addition to the main screen, the device has an additional one, on the back. Actually, this is not a full-fledged screen, as it is used only for certain applications. However, this innovation allows you to save battery power. The battery, by the way, has the capacity of 2500 mAh. This miracle works on the Snapdragon 801 processor, has 2 GB of RAM and 32 GB of memory.
5. Lumigon T2 HD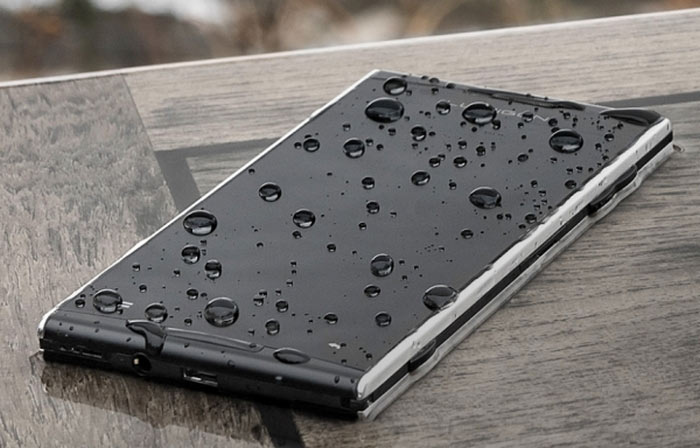 Neither the most productive nor the most functional or innovative, Lumigon T2 HD has probably been heard of by few people. Funny enough, this miracle is still the most coveted smartphone on the Earth, and this is not a joke. It is because Lumigon T2 HD is a premium smartphone with an incredibly high-quality design. It was developed in Denmark. It has a 4.3-inch 720p screen, the good old Snapdragon processor and 2 GB of RAM.
6. Karbonn Titanium Octane Plus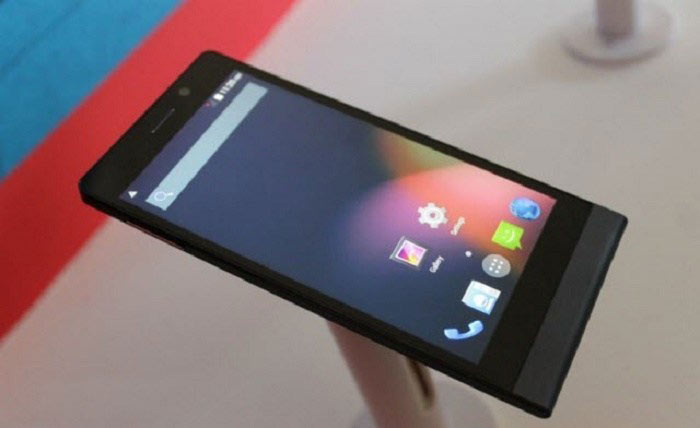 In the recent years, smartphone manufacturers are seriously concerned about the availability of their creations. As a consequence, the market is offering more and more affordable devices priced under $ 150. The producers are trying to preserve the quality and functionality of such devices at an acceptable level. This smartphone is one of the best creations of this kind. It works on MediaTek processor, uses 2 GB of RAM and the Android 4.4.2 operating system.
7. Ulefone Power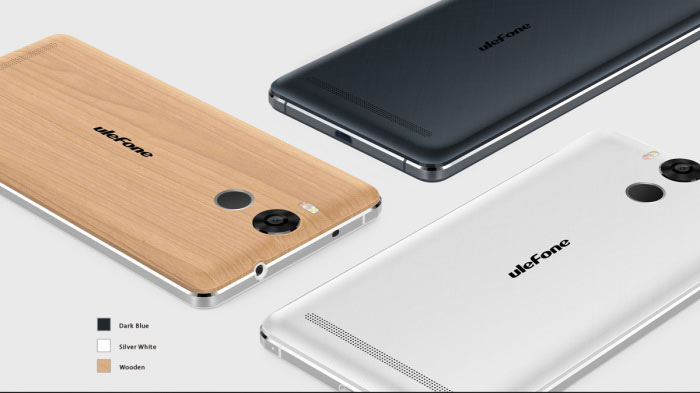 A Chinese phone with very good performance and an incredibly low price! It has a 5.5-inch screen, 3 GB RAM and a 6 050 mAh battery. It runs on the Android 5.1 operating system. With all this, the smartphone still looks very impressive.