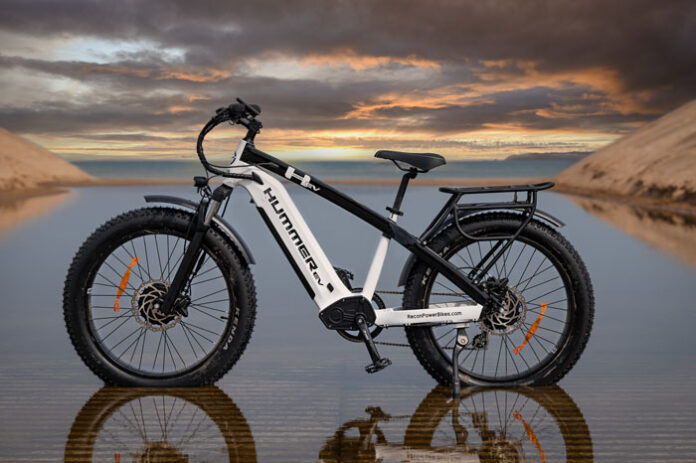 Attempts to attract the attention of active lifestyle enthusiasts with branded bicycles are not a new approach for automakers. At one time, German car brands were engaged in the production of bicycles, but with the transition to electric traction, these vehicles are also acquiring motors and batteries. Under the Hummer EV brand, an electric bike capable of off-roading will also be offered.
In this case, General Motors will not produce electric bicycles independently; the American company Recon, which already has experience in the production of such vehicles for the needs of police units, has been involved in cooperation.
The Hummer EV two-wheeled bicycle will get wide tires and two electric motors built into the hub, developing a total power of up to 2400 W and providing a torque of up to 80 N•m each.
The bike can speed up to 45 km/h, operating in full, front or rear-wheel drive. LG's 48V traction battery can be either 17Ah or 21Ah.
Hydraulic four-piston brakes are responsible for stopping the bike. The transmission mechanism was made by Shimano. The front suspension is adjustable.
You can buy such an electric bike either on a special website or from GM dealers for $3,999. It may be a little pricey for a bike, but it is many times cheaper than the Hummer EV SUV itself, with which this vehicle shares the name.