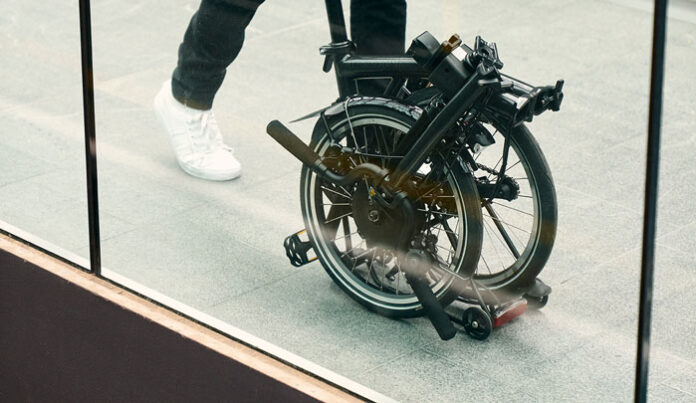 Brompton has updated its line of electric bikes with the ultralight Electric P Line. Its weight is only 12.7 kilograms. It is no less interesting that the manufacturer has provided a special design that allows you to fold the bike to an incredibly compact size – for easy storage and transportation, and with an attached battery – 15.6 kg.
The new Electric P Line has a four-speed shifter and the battery-powered motor is not significantly changed from the company's previous models – the same range of 40-70 kilometers depending on the selected assistance level and the same top speed of 25 km/h.
A notable innovation was the roller frame, which greatly simplifies the bike's movement, allowing it to roll when folded like a small suitcase.