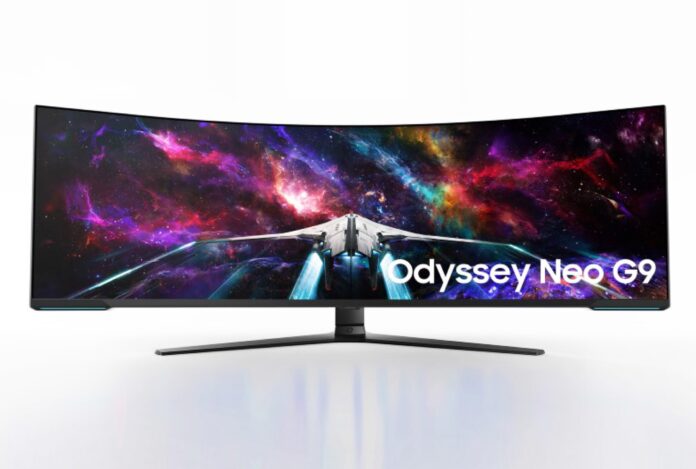 Samsung has released a new addition to their Odyssey line of gaming monitors with the next-generation Neo G9. This 57-inch ultrawide display has a ratio of 32:9, making it more comfortable to use up-close than the 16:9 Odyssey Ark released last year. With its large size, the Neo G9 is perfect for fully immersing yourself in games like Halo Infinite or for multitasking with multiple apps open.
However, the Neo G9 is best used in a horizontal orientation and may not be suitable for vertical use. Overall, the Neo G9 is a great choice for those looking for a large and immersive gaming experience.
The Neo G9 boasts an 8K display with a resolution of 7,860 x 2,160 pixels, making it the first dual UHD mini-LED monitor. With a 1,000,000:1 contrast ratio and HDR 1000 support, as well as a matte display to reduce glare, this monitor is sure to deliver impressive visuals. The Neo G9 also has a fast refresh rate of 240Hz and a 1ms response time, making it a great choice for high-performance gaming. Additionally, the Neo G9 is the first gaming monitor with DisplayPort 2.1 connectivity. Samsung has not yet announced the price for this highly anticipated monitor.