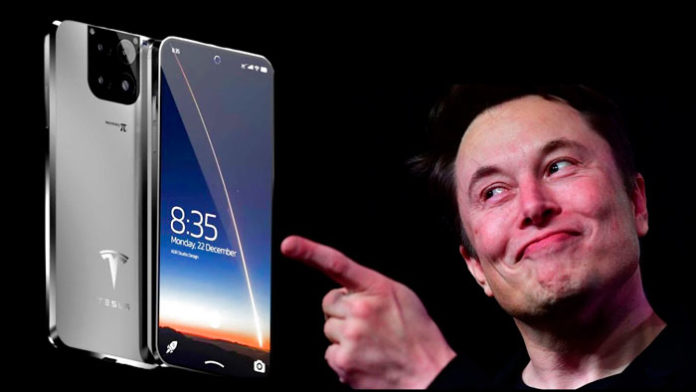 Insiders keep speculating on the news about the most famous and popular brands. This is not the first time that "sensational" news about Tesla's plans to release its own smartphone with the characteristics capable of revolutionizing the market of mobile gadgets has hit the Internet. In addition to real characteristics, the recently published renders of the "future" smartphone Tesla Model Pi Smartphone indicate the functions that can appear in a smartphone only in the distant future.
The Tesla Model Pi render reveals that Musk's smartphones will use the iPhone 12 design with its flat side edges. It is assumed that the front camera will be located under the screen, and the main camera will receive four sensors. It will also use the technology of photochromic coating of the case, which allows you to change color depending on the environment.
Unsurprisingly, the specs mention the use of SpaceX's Starlink internet. However, the possibility of mining the MarsCoin cryptocurrency is already raising a smile, since the existing coin with this name has nothing to do with Musk. The name MarsCoin originated in February in a joking Twitter conversation between Tesla CEO and Binance CEO Changpeng Zhao.
The use of technologies from another company Musk Neuralink, working on the creation of brain implants, looks even more futuristic. A recent demonstration on three pigs shows that the technology is at an early stage of development and cannot be implemented in such a massive and compact device as a smartphone.