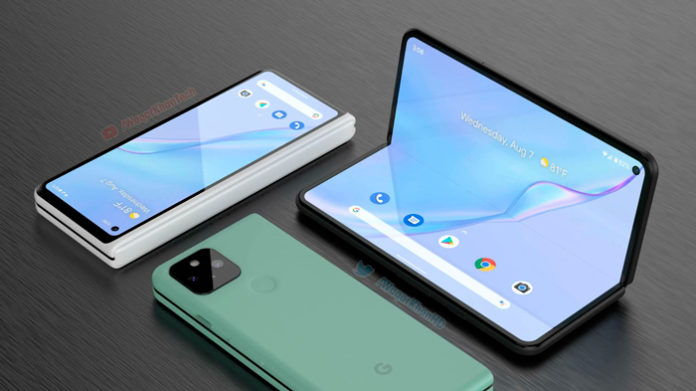 Google plans to bring its first foldable smartphone to market before the end of 2022. Numerous informed insiders have repeatedly stated this. 9to5Google publication has recently received exclusive information from two independent sources in Google, revealing information about the price and name of the upcoming smartphone.
Previously, it was rumored online that Google's upcoming foldable smartphone would be called the Pixel Fold, but now insiders are claiming the device will be called the Pixel Notepad. At the same time, the design of the novelty from Google will be more similar to the Oppo Find N smartphone introduced in December 2021. The case of the future Pixel Notepad will be slightly wider and less tall than the competitive Samsung Galaxy Z Fold3 smartphone.
According to informed representatives of the developer, Pixel Notepad will be equipped with proprietary Google Tensor processor, already used in the Pixel 6 series of smartphones. The main camera will also use the Sony IMX363 optical sensor with a resolution of 12.2 megapixels, which is already used in smartphones of the Pixel 3-5a models. This sensor is significantly thinner than the previously reviewed 50MP Samsung GN1 found in the Pixel 6.
The main camera will also have a 12MP Sony IMX386 sensor. To take a selfie, developers use a pair of Sony MX355 sensors at 8 megapixels.
Insiders also reported that Google Pixel Notepad will be priced at $1,399, which is $500 more than the Pixel 6 Pro and $400 less than the $1,799.99 Samsung Galaxy Z Fold 3. In the US, a folding smartphone from Google will appear first. The model will be introduced to the international market a little later, but before the end of year 2022.