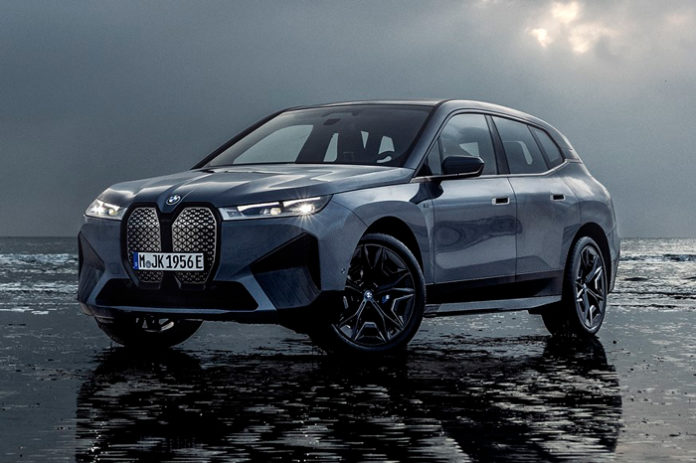 At the CES 2022 Consumer Electronics Show, BMW showed the third, flagship modification of the BMW iX M60 electric crossover, which is scheduled to enter the retail market in the second quarter of 2022.
The flagship electric car BMW iX M60 has two electric motors: the rear motor with 489 hp and the front motor – 258 hp. The standard driving mode uses the rear motor, while the sport mode uses the front electric motor.
The peak power, 619 hp, is available for only 10 seconds, and the rest of the time the car operates at a power not exceeding 540 hp (in the Sport mode). In this case, the car generates torque up to 1100 Nm. Crossover BMW iX M60 is capable of accelerating from 0 to 100 km/h in just 3.9 seconds. The maximum speed of the electric vehicle is 250 km/h.
The autonomous driving of the BMW iX M60 is provided by a battery with a capacity of 105.2 kWh. The driving range on one battery charge in the WLTP cycle is 566 km. Recharging from a three-phase AC outlet is possible at a power of up to 11 kW, and when charging from a DC source the power is up to 200 kW. It takes about 35 minutes to charge the battery from 10% to 80%.
The interior of the BMW iX M60 is equipped with a curved display, and the control system runs under the eighth generation BMW iDrive operating system focused on touch and voice control. The BMW iX M60 electric car is produced at the BMW plant in Dingolfing in Germany, and the price for the German market will be about 130,000 euros.