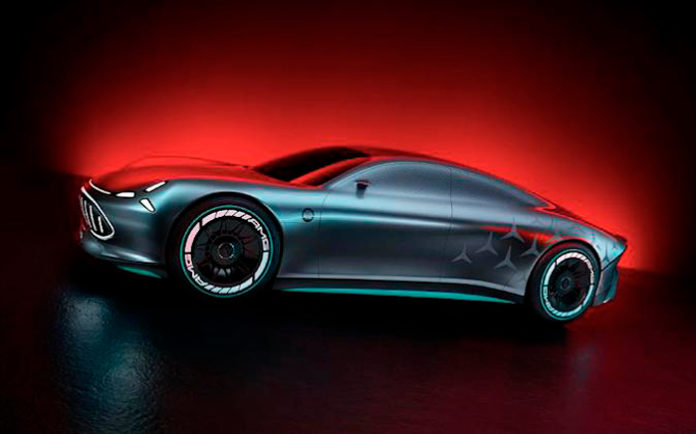 Mercedes-Benz Vision AMG has been unveiled as an electric sports car concept. The four-door coupe has a long wheelbase and paintwork inspired by Formula 1 cars driven by the Mercedes-AMG Petronas F1 team.
The Vision car concept will be AMG's first electric sports car. The automaker didn't reveal any pricing details but did announce year 2025 as the release date for the first vehicles from the factory.
The automaker announced a partnership with battery materials company Sila Nanotechnologies to create a more energy-dense silicon anode battery. The company estimates that silicon anode batteries have 20% to 40% more capacity than the traditional lithium-ion batteries used in most modern electric vehicles.
Vision AMG will be one of three dedicated electric vehicle platforms that Mercedes plans to launch in 2025, in addition to the MB.EA platform for medium and large vehicles and the Van.EA platform for light commercial vehicles. The automaker said its goal is to replace ICE completely by 2030.