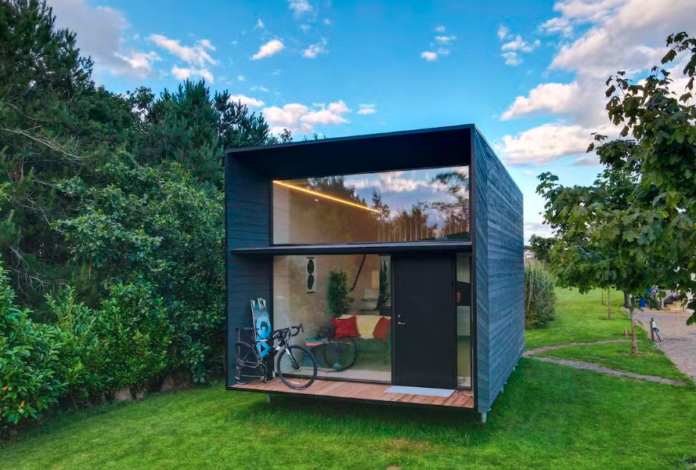 The Estonian Kodasema company, which is actively conquering the European market with its microhouses, has finally come to England. The cost of the compact real estate, which can be constructed in a matter of a day, is $130,000. In addition, the building can be equipped with LED lighting, an electronic door lock and solar panels.
Due to its small weight, the tiny house Koda does not require any solid foundation. The total area of ​​the building is only 26.4 square meters. Moreover, it is divided into two floors. The designers have somehow managed to place a bedroom, a kitchen, a dining room, a bathroom, a laundry, and a living room inside it without losing the sense of space.
The building can have any functional purpose: some use it as a dwelling, while others prefer buying it for commercial needs, such as a workshop, a cafe, or an office. For each of these purposes, a transformed version of the miracle tiny house is produced.