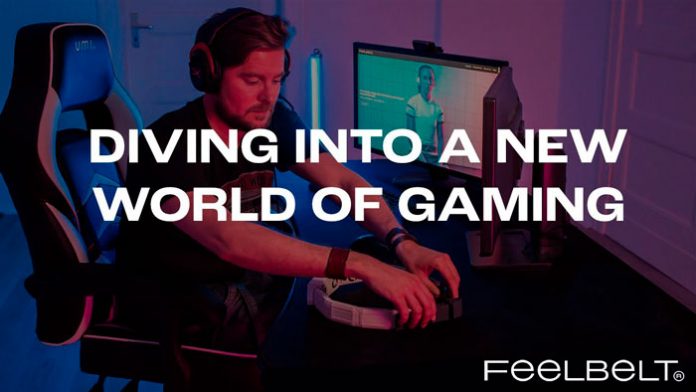 The transmission of tactile sensations contributes to blurring the lines between reality and virtual space, helps the user to immerse in a game, movie or musical piece. For a couple of decades, manufacturers of computer and gaming accessories have been actively using various vibration mechanisms to establish better feedback between computers and the user.
The Feelbelt startup company from Germany launched a fundraising project for a vibrating belt at Kickstarter that can complement any home theater, music system or game console. For the Feelbelt to function, it is only necessary to obtain sound vibrations that are transformed into a vibration response. The system "revolutionizes" listening to audio and is suitable even for people with hearing loss.
The Feelbelt belt is equipped with ten pulse generators vibrating in accordance with the received sounds. The working frequency of the belt is in the range from 1 to 20 thousand Hz, which is the best indicator among similar devices.
Broadcasting sound to the device can be carried out through a standard 3.5 mm audio jack or transmitted via Bluetooth or Wi-Fi wireless modules. The Feelbelt system is able to work with three-dimensional sounds, creating, for example, the effect of sneaking up behind an enemy in a game by means of vibration of the back part of the belt.
The belt works on the battery, providing up to 6 hours of battery life. The USB-C connector is used for recharging. Special applications allow you to set the belt settings in accordance with the preferences of the user and adjust them to certain functions, such as playing music, watching movies or for using gaming applications. The dimensions of the belt are universal and not limited by the physical parameters of the user.
When making a pre-order on Kickstarter, the price of the device will be $215, but in retail sales, after the completion of the project, the price will increase to $315. The first Feelbelt belts will reach users in September 2020.