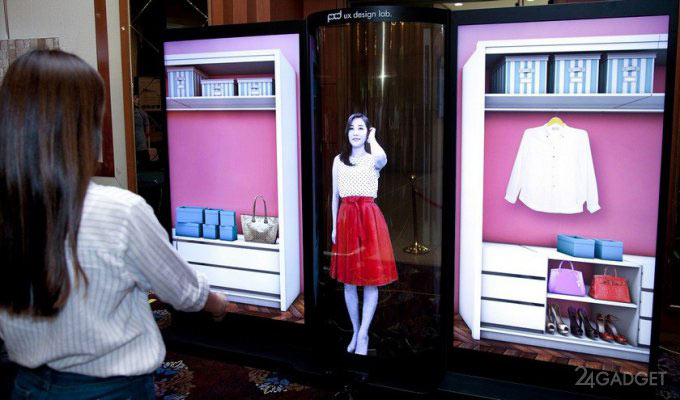 South Korean LG company has introduced its second new product this year. The diagonal size of the unique OLED-Display reaches 77 inches.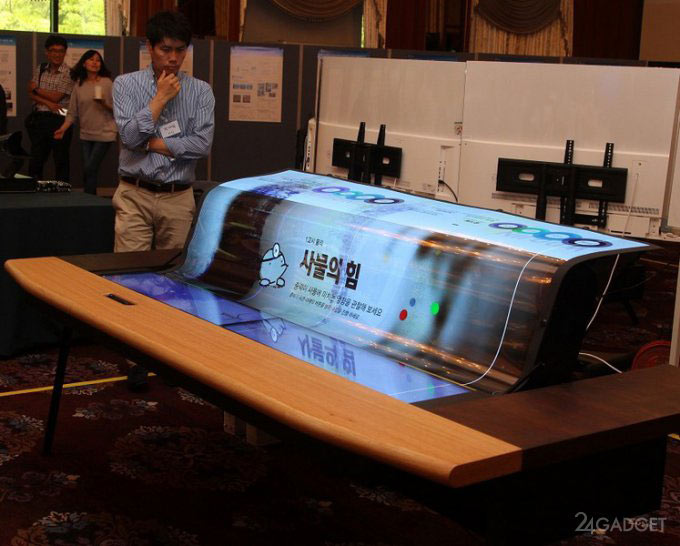 LG has recently demonstrated to visitors of the specialized CES-2017 exhibition its huge 55-inch TV, which is analogous to Samsung's novelty. However, the new Display is even more interesting: the panel is not just bigger in size, but it also transmits a clearer picture thanks to the 4K UHD technology. It displays a person up to 1.7 meters in full growth. Provided that the bend radius does not exceed 8 cm, the model can be folded into a tube.
The display, ordered by the government of the country five years ago, was presented in Seoul. LG engineers were thus able to respond Chinese competitors, who are still offering panels up to 55 inches in size. Theoretically, it can be used to design interactive displays, but the plans to mass-produce OLED have not yet been announced by the brand representatives.