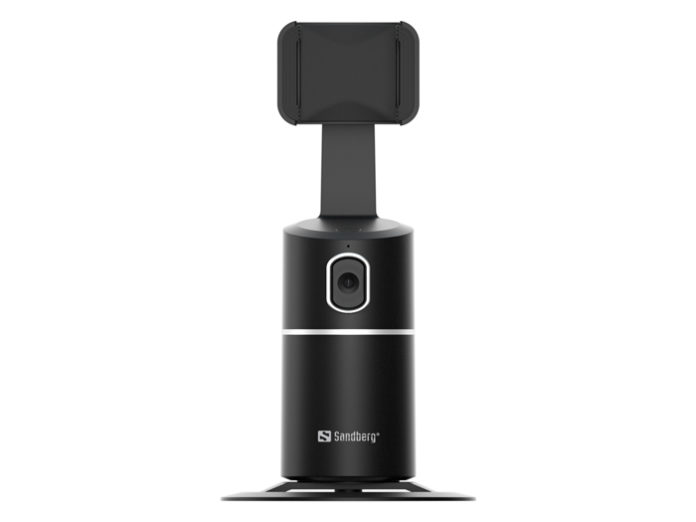 The Danish Sandberg brand, dealing with mobile accessories, has presented an entertaining novelty.
The announced motion tracking phone mount is suitable for content creation, content viewing, and even video calls.
Moreover, no application or additional drivers are required, the gadget works right out of the box.
The software is installed directly into the mount, and the built-in AI gadget allows the stand to track your face to rotate the phone screen in the right direction.
You can place a phone with a width of 4 to 8.5 centimeters on the stand, and the mount itself is capable of doing a 360-degree turn. The built-in accumulator works for as long as 8 hours.
The most interesting thing is that you can spend a minimal amount of money and use the device with a home camera from your computer, which opens up new opportunities for streamers.
Many people may find the device controversial, but Sandberg still seems to be a rather interesting innovation for creating video content.