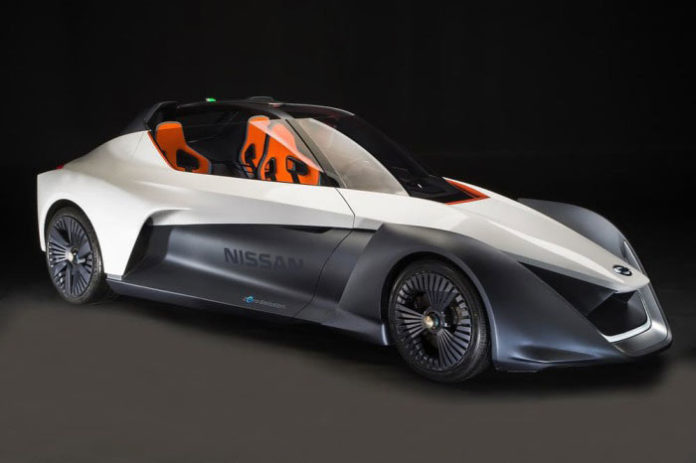 Three years after the original BladeGlider concept was presented in Tokyo, the Nissan company unveiled a working prototype of its wedgelike BladeGlider in Brazil. BladeGlider is a three-seater sporty electric car, which (though Nissan denies it) is very similar to the DeltaWing racing car, for which the Japanese once made the engine.
At first glance, the new product is somewhat similar to the working prototype presented at the exhibition in Brazil. However, the rear part of the car has been narrowed (as compared to the initial prototype) and the front one, vice versa, has been made wider, giving the car greater stability and better weight balance. The total length of BladeGlider is 4 300 mm, its width is 1850 mm, and height – 1300 mm. The wheelbase is 2800 mm.
The striking wedge-like design of the open cockpit is emphasized by "reverse butterfly" doors that open backwards and upwards. The unique design of the car is characterized by sharp chopped corners and edges.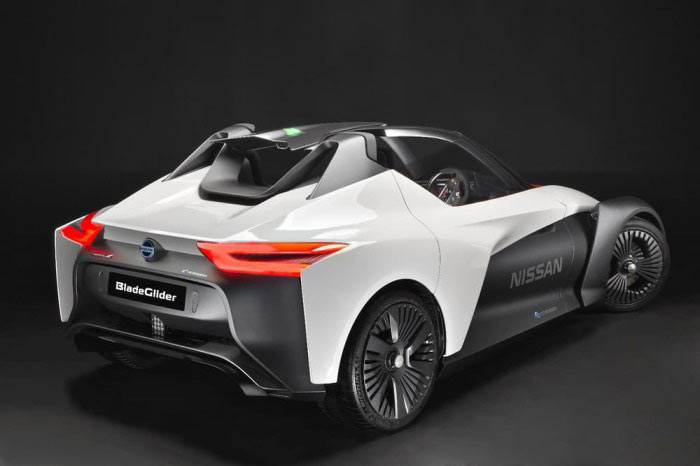 The cabin with a front driver's and two rear seats shows that the car is clearly not intended for a family. All the necessary information for the driver is displayed on a large central LCD display, similar to how it is done in a Formula 1 car.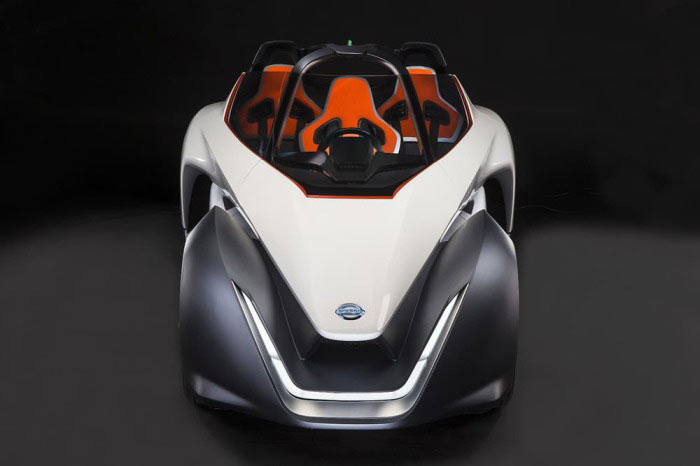 The car is driven by an electric car power unit developed by Williams Advanced Engineering. The total capacity of 200 kW (268 hp) is achieved thanks to two 130-kW (174 hp) engines. The torque in this case equals 707 Nm (from the very start of the engine), which is a phenomenal figure for a car that weighs 1300 kg. BladeGlider accelerates from 0 to 100 in just five seconds, and the top speed is declared as 190 km/h.
Fans will be delighted to learn that the two electric motors in BladeGlider are installed in an unusual way – one engine on each rear wheel. This will give extraordinary possibilities for controlled skidding. Also, a special drift system will automatically provide the "outside" wheel with additional torque when it detects excessive understeer.
The engines are powered by a 220-kW lithium-ion battery. Nissan has not yet revealed details on the battery, but it is expected to run more than 160 kilometers on a single charge, taking into account the size, weight, and battery capacity.