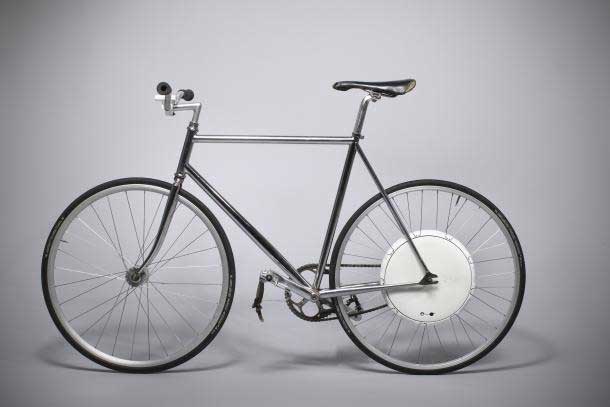 FlyKly is a smart bicycle wheel with GPS and Bluetooth, a new project that seeks funding at KickStarter.
It functions due to the electric motor and battery pack that helps you go at the speed of up to 25 km/h over a distance of 50 km. The battery can be charged from a conventional network (its full charge takes up to three hours) or by using the kinetic energy (for example, when moving from a hill). FlyKly is controlled by a smartphone – the desired speed must be indicated in a special application, and the motor will accelerate the bike, in accordance with this setting.
Additional features of the wheel include "locking" the bike, tracking its location in case of theft (using GPS), and social networking with the help of that very application.
During the campaign, $550 were offered for the wheel (actually, wheels are available in different colors and sizes, so it is likely that they will suit almost any bike), but all of them have already been reserved, now there are only wheels for $590 and up left, with different accessories. We can say that the campaign has already taken place – in a matter of one day, FlyKly collected nearly 70,000 dollars of the required 100,000.