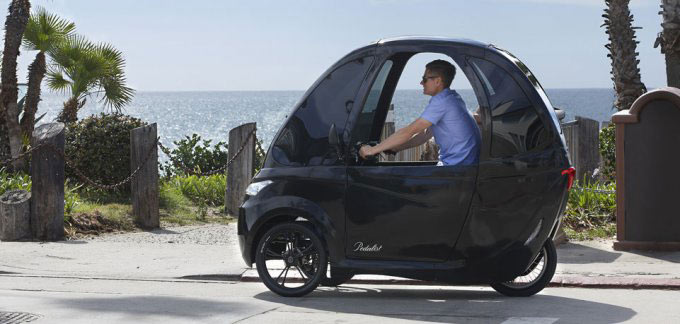 A funny alternative to electric cars has appeared on Kickstarter. We are talking about the Pedalist project, which began collecting money for its mass production. The novelty is a hybrid – an electric recumbent.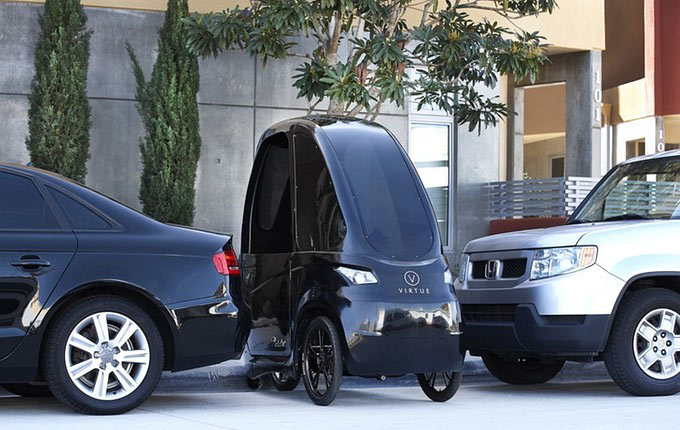 But to be honest, this is a tricycle (with a single rear wheel and two wheels at the front). A built-in power unit ensures acceleration to 32 km/h at 750 W. The power supply uses 32-amp 48-volt lithium-ion battery. The battery provides a power reserve for 80 km. The range is easily extended by the pedal rod. The machine frame is made of polycarbonate, and the wheels are of magnesium alloy.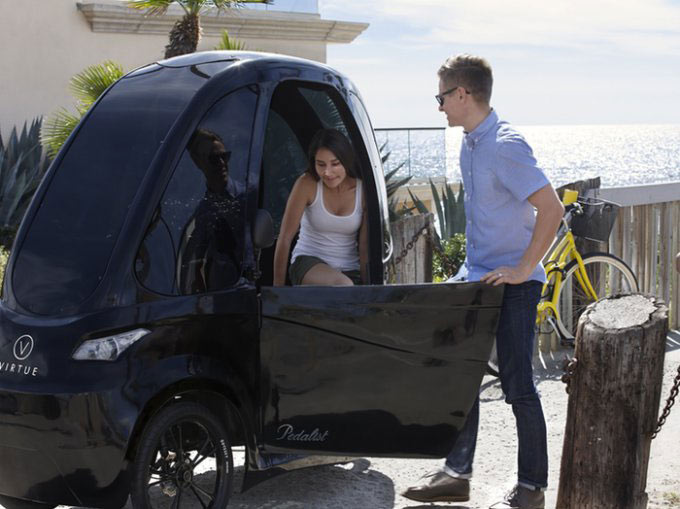 Disc brakes, 8-speed rear transmission, the cargo unit with a child seat, a complete system of lighting and a seat for a passenger (apart from the driver's seat). Pedalist is remarkably compact; its width is 89 cm. This size allows the vehicle to park wherever and however you want. You can also cycle along bike paths.
Its release has been announced in November 2015. The expected retail price is $4,499.