Everything has its purpose in this bike – from the wheel size to the exterior design. It stands out even among eminent moto-brands due to its incredible design, and the carbon fiber, from which this cruiser is made, opens new opportunities to bikers.
Introduced as a concept at the EICMA show in Milan in 2014, MGX- 21 Cruiser from Moto Guzzi company was officially presented at the Sturgis Motorcycle Rally in South Dakota on 6 August. Based on the California Cruiser model, the motorbike has number "21" in the title not accidentally. After all, in 1921, Moto Guzzi launched its first motorcycle, and, besides, 21 inches is the size of the cruiser's front wheel.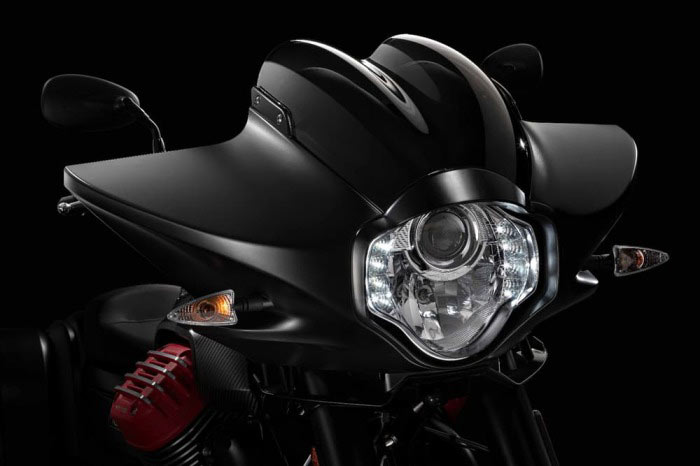 Despite the fact that the front wheel is not so unusual as that of the MGX-21 prototype, the factory version is still in many ways similar to the original design, but it also has some features that make it stand out in comparison with the cruisers from Harley Davidson, Indian and Victory.
Firstly, it is worth noting the abundant use of carbon fiber – the material that is more traditionally used in sport bikes. This model has eleven carbon fiber components, including wings, the front wheel and bags on the sides. As a result, it was possible to save 16 kg.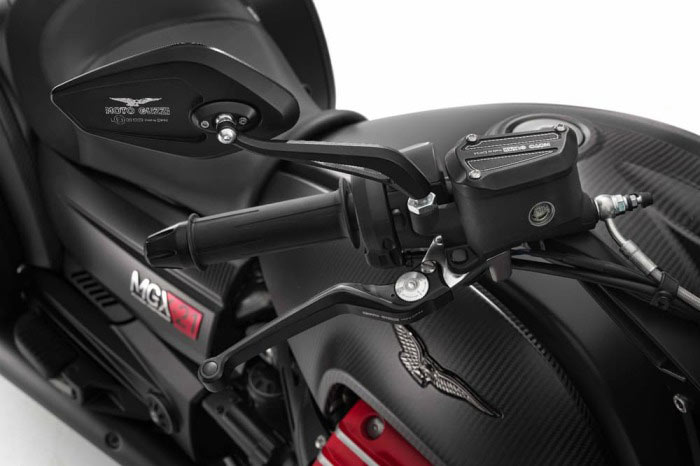 In addition to special design, Moto Guzzi also added electronic functions, which are common for many modern sports bikes.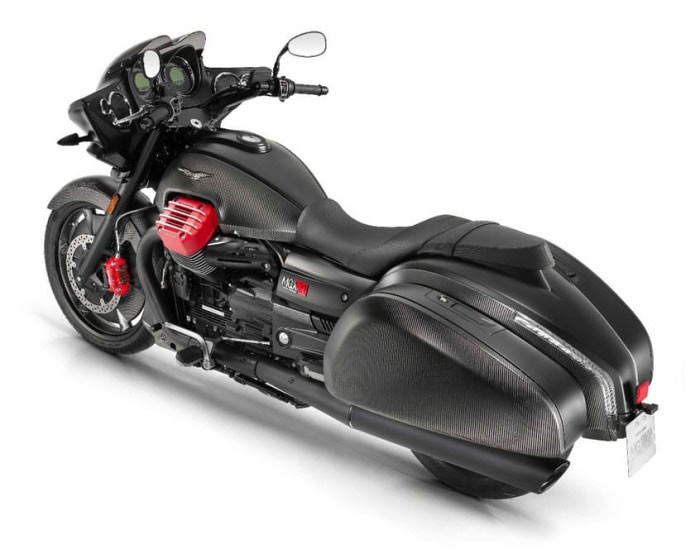 MGX-21 is embedded with an electronic drive regulation, which has three options: Veloce for maximum power and torque, Turismo for a smoother ride over long distances and Pioggia for riding in the rain and snow.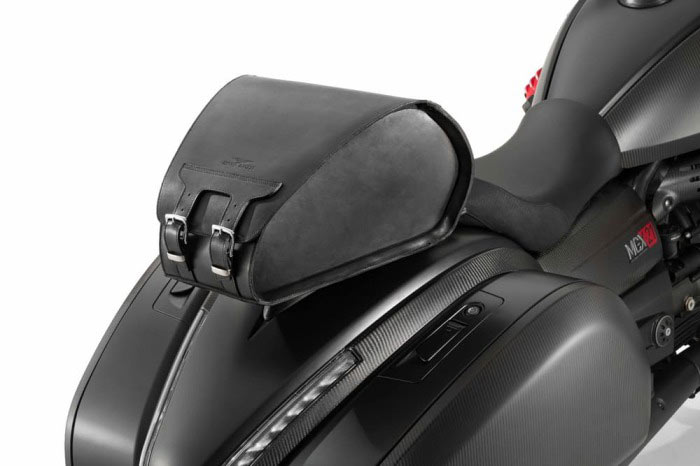 The entertainment system features an AM / FM-radio with a 25-watt amplifier and a pair of speakers, a Bluetooth module, which can simultaneously detect up to five devices, and an USB-connector for external devices such as a smartphone, which can be used as a music player.
The bike has its grandparent's (California cruiser) engine – 1400 cc V-Twin with 97 hp (71 kW) and 121 Nm torque value. Curb weight is stated to be 341 kg, and the fuel tank capacity equals 20.5 liters; however, Moto Guzzi has not announced fuel consumption figures yet.
MGX-21 is expected to appear in showrooms later this year, but no price has yet been announced. Given that California was worth $ 18.490, it is expected that the new bike will be a bit more expensive.