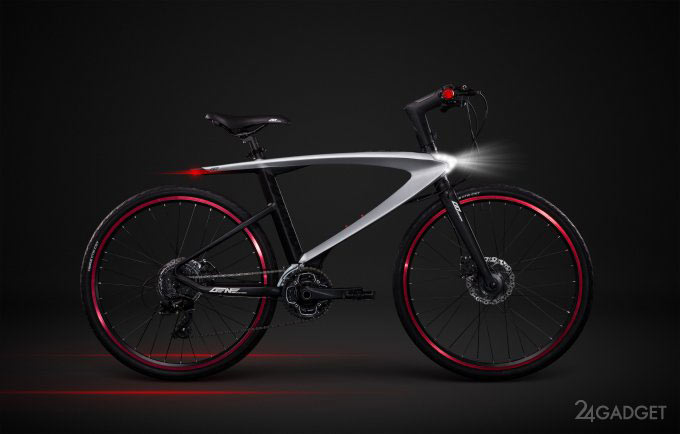 The Chinese smartphone manufacturer LeEco, formerly known as Letv, has released the world's first smart bike Le Super Bike, running on the Android operating system. Externally, the development looks like a classic representative of this type of transport. It is made using carbon fiber and titanium, and the frame is made in the form of a turned Latin "V" letter. The bike tracks the route and the speed of movement, records all the trips and supports calls and messages (with the help of 4G), it acts as a music player with a speaker and a fitness tracker due to the device built into the steering wheel and looking like a smartphone.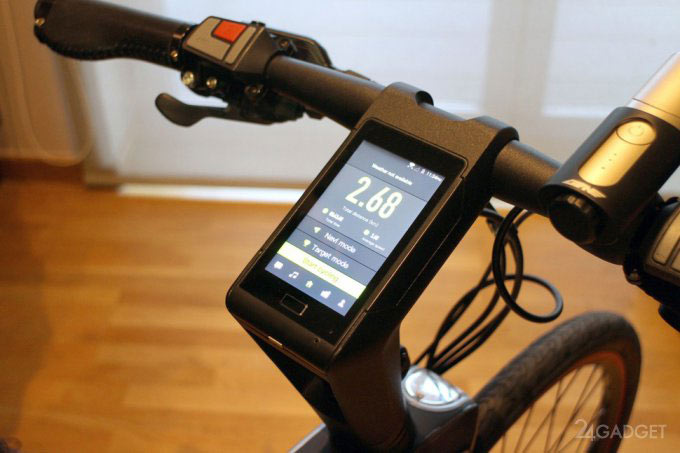 The product is equipped with the 4-inch screen, a processor with a clock speed of 1.3 GHz, 4 GB RAM, and the Android OS module with the branded BikeOS shell. But surprises do not end here. Le Super Bike has a light and laser display, integrated in the steering wheel handles. The former informs the road users about the direction in which the cyclist is going to move. The latter is particularly relevant in the night time and is automatically activated when the front and rear lights are turned on. Laser beams of red color are about 60 cm long and label the safe zone for the user of Le Super Bike on the right and left of the bicycle. Next to each handle, you will find the illumination control buttons, sliders to adjust the volume of music and so on. The built-in Android-device is powered by the battery, which runs at the expense of the power system integrated in the wheel. The source of energy can also be recharged in a traditional way, using the electricity line.
LeEco Super Bike has already appeared on sale in China for about $800. This year, the smart bike will also be delivered outside the Chinese Republic.