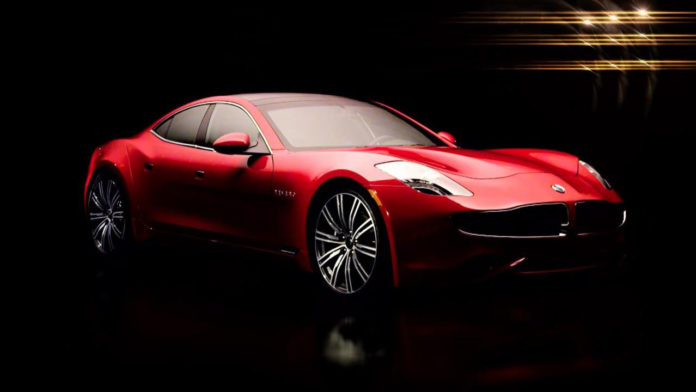 Following the last month's announcement that the hybrid vehicle Fisker Karma will be revived, the Karma Automotive company officially presented its successor in September. Despite the fact that the car will get a new name, Revero has more than a passing resemblance to the eco-friendly Fisker Karma, produced in 2011.
Under the hood of the magnificent Revero, there is a hybrid engine, virtually identical to the one used in Fisker Karma. The electric traction motors mounted on the back axle have an output of 403 hp and an enormous torque of 1330 Nm. They are powered by a 21.4 kWh lithium-ion battery, which – when fully charged – is enough for 80 km on a fully electric traction.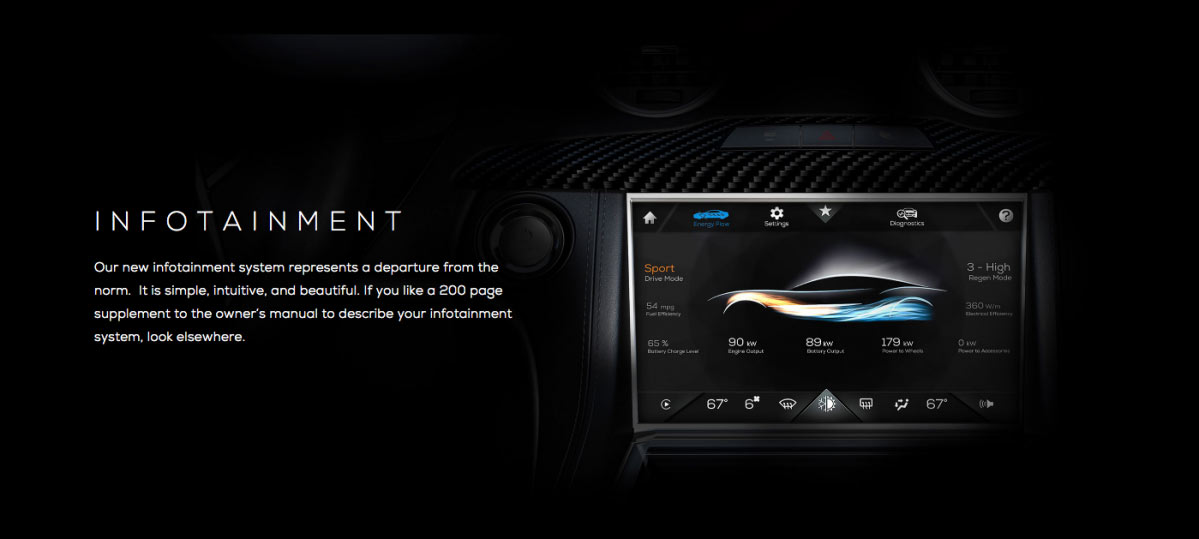 Because this mileage is clearly not enough for a luxury tourer, there is also a 2-liter 325-horsepower turbocharged four-cylinder General Motors gasoline engine, which supports the operation of the generator. It increases mileage up to 402 km and can be used to maintain the battery charge or its charging when the car is parked. The battery can also be charged with an ordinary socket, but it will take 10 hours. If you use a special 240V 6,6 kW charger device, charging takes only three hours.
The roof of the car also features solar panels, which will add 2.4-kilometer mileage on a sunny day. Powerful motors, gorgeous exterior design … many would expect Revero to have the dynamic features similar to Tesla. However, it is not so perfect. Acceleration from zero to hundred in a sport mode takes 5.4 seconds, but the usage of the electric motors only will accelerate Revero for as much as 6.9 seconds. The top speed is 201 km/h in the sport mode, and 151 km/h in the other two driving modes.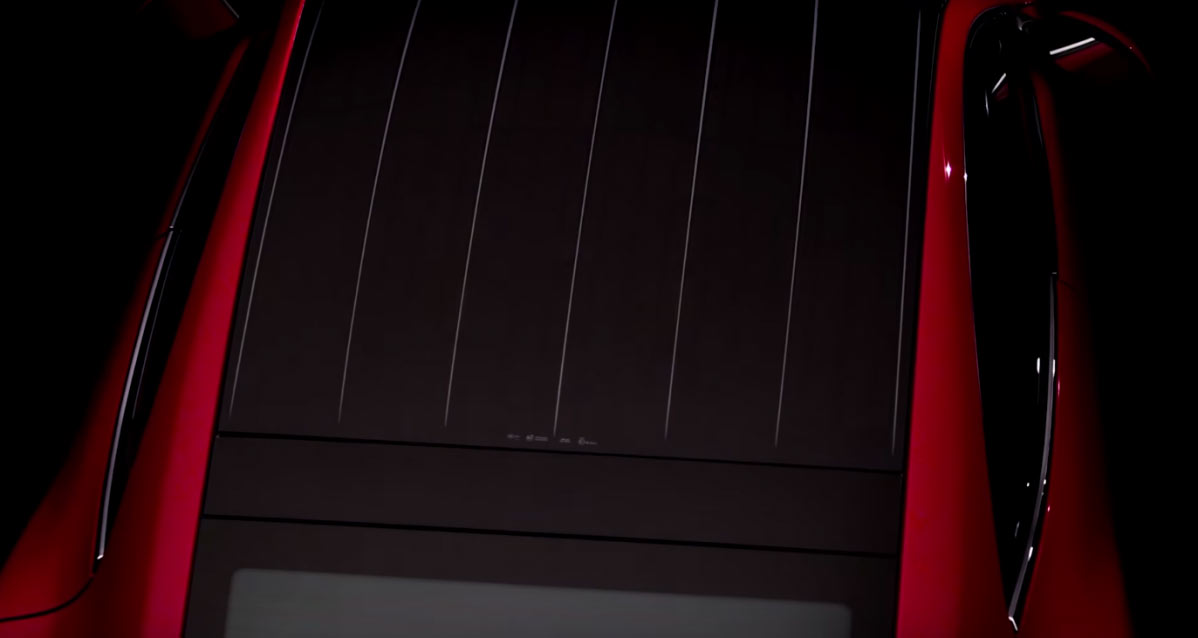 As you can see, driving performance is not Revero's strong point. Just like the original Karma model, the car is completely about the unique interior design and the use of eco-friendly materials. The dashboard is trimmed with reconditioned wood, and the seats are upholstered with the leather that undergoes minimal tanning and coloring.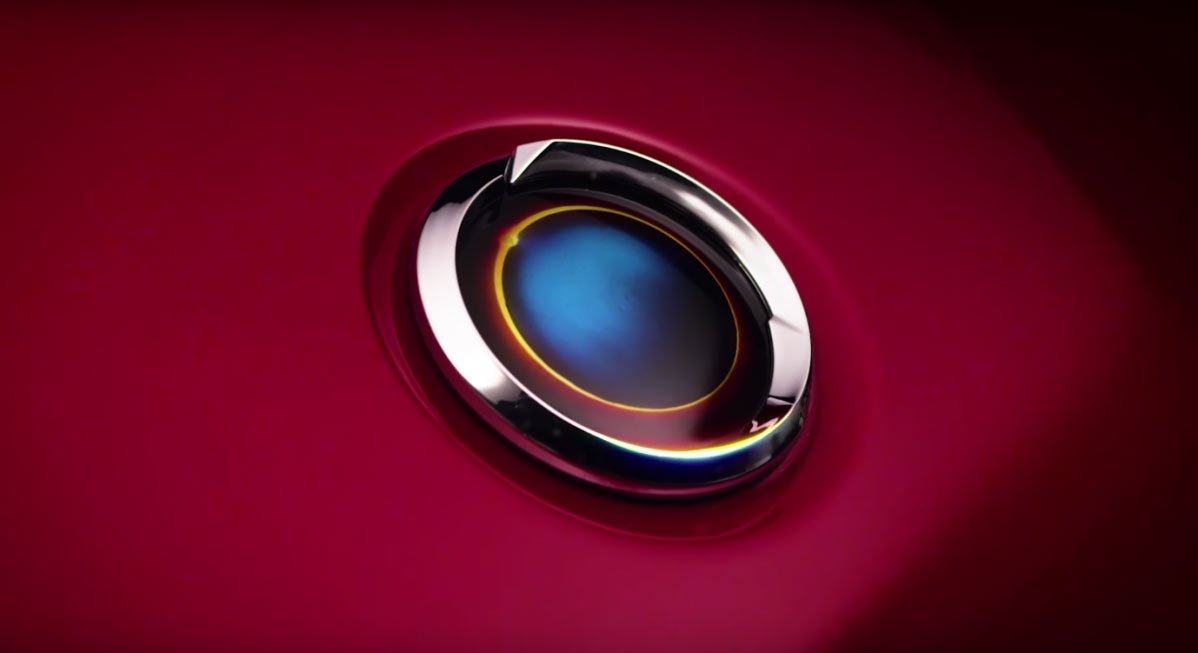 In comparison with the old car, which could boast about the same chic and eco-friendly interior decoration, real changes occurred in electronics. The central touch screen has been redesigned, and the interface has become more user-friendly. But the interior is not the main feature, as the real trump card of the car is the way it looks from the outside. It is because Revero was designed by Henrik Fisker – the person responsible for creating BMW Z8 and Aston Martin DB9.
Another difference between Karma and Revero is the price: Fisker Karma was worth $ 103,000 when it appeared on the market in 2011, but Karma Revero will cost at least $ 130,000.