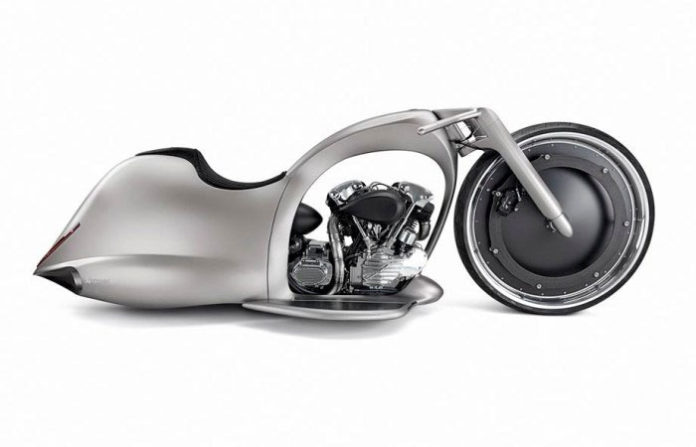 Slovenian engineers from Akrapovic Company have developed an amazing Full Moon motorcycle. It is very attractive and technologically advanced. The front wheel of the bike resembles the full moon, but its most beautiful part is the exhaust. It helps the engine produce the sounds you will quickly fall in love with.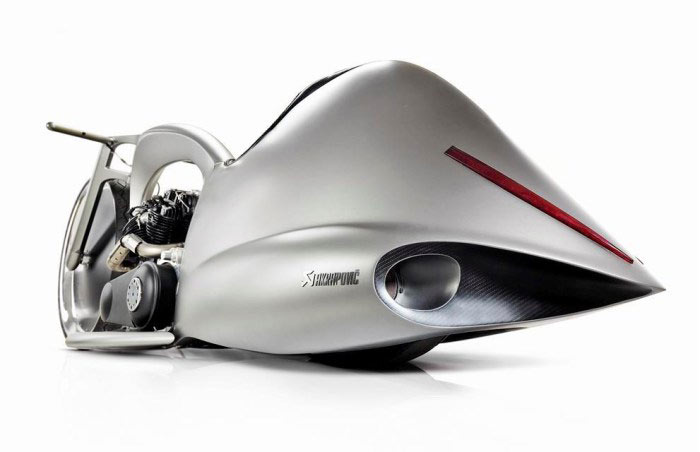 A single copy of the Full Moon bike has been assembled, and its design incorporates many advanced solutions. The 30-inch front wheel is made of aluminum and carbon fiber. Akrapovic exhaust system of the two pipes is integrated directly into the sheet metal body. The company says that the bike is built around the exhaust. Without doubt, it looks amazing and sounds even better. It famously roars and vrooms at any speed.
Having an extensive experience, the Akrapovic Company can be proud of their exhaust. The company makes exhaust systems for Ferrari, Porsche, BMW M3 GTS and even for the small Fiat 500 Abarth.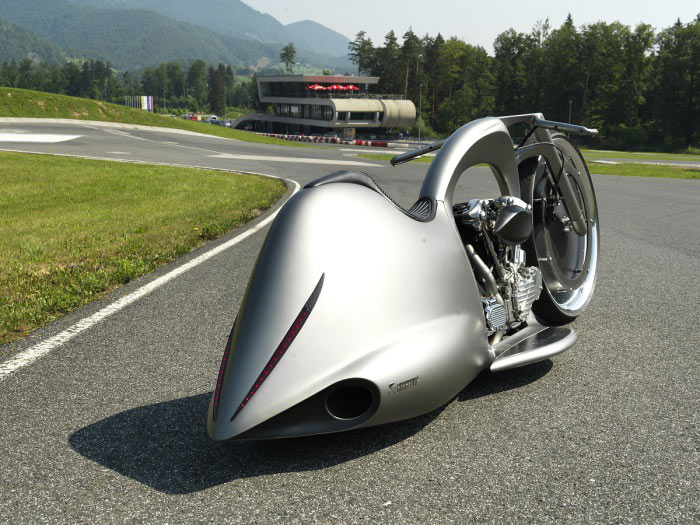 In the center of the loop-shaped frame of the bike, there is the 1542 cc engine developed by the S&S Company. This manufacturer also supplies engines for the British three-wheeled roadster Morgan.
Despite the exotic look, Full Moon is not just a show-stopper. Akrapovic has presented a complete set, including ceramic brakes, automatic transmission and hydraulic suspension, which draws the motionless bike closer to the ground surface. Thanks to this idea, one does not need supports that can spoil an amazing streamlined design.
Akrapovic Full Moon is the perfect bike for auto shows and exhibitions. It is a pity that such a wonderful vehicle will not go into production.