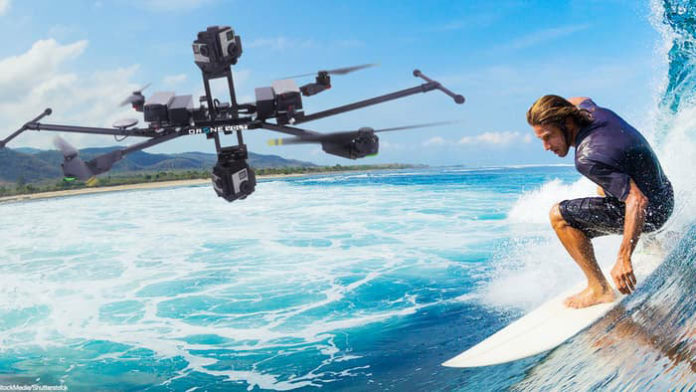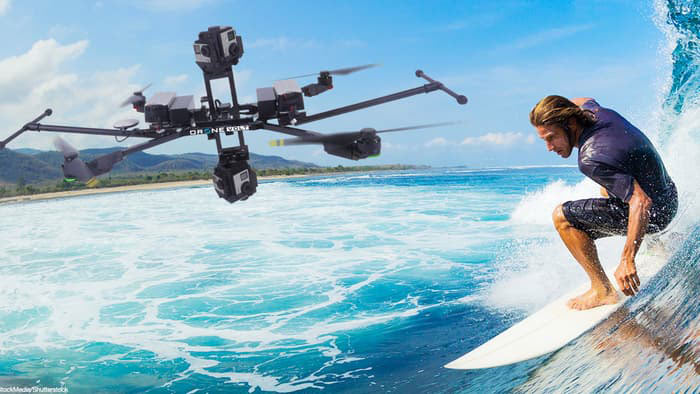 The appearance of drones brought filming to a new level. French developers have created a drone, which is able to take full panoramic 3D-video, and the secret of its wide capacity is the number of cameras.
Thanks to drones, photographers and videographers got a possibility to take pictures, which once required manned helicopters. Now, the Dron Volt company (France) is going to bring aero-photo-video shooting to a new level. Their drone, Janus 360, has two camera heads, which carry a total of 10 cameras. This design lets you shoot a panoramic 3D-video with the coverage of 360 degrees.
This concept should not be confused with unmanned aerial vehicles, which had been presented previously and which could be controlled by VR sets. It is assumed that this development will be used to produce virtual content. Janus 360 resembles a flying version of Omni GoPro – a six-camera device aimed at shooting spherical video for virtual reality.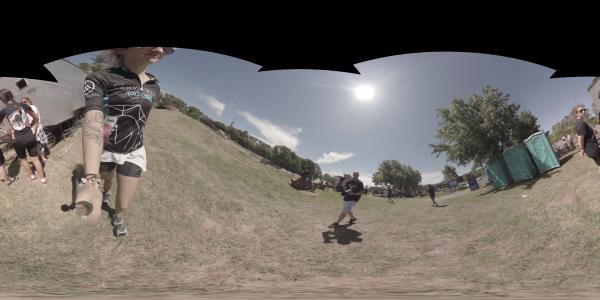 In order to more accurately describe the French drone, it must be mentioned that it is equipped with 2 camera heads: the upper and the lower one, each of which holds five 4K GoPro cameras.
According to the President of Dron Volt, Dimitri Batsis, one of the main advantages of this model is the ability to shoot in the air at 360 ° without any interfering elements such as propellers or chassis that appear in the image. Although, it is worth noting that with the help of Janus 360, you will not be able to shoot a full-length video at one time, because the battery's full charge allows only 15 minutes of flight.
The drone is also equipped with a 150 GB flash drive for making photos during the flight and can transmit high-definition video streaming to the ground. The dimensions of Janus are 360 500 x 500 x 400 mm, and it weighs 600 grams. The price and free sale dates have not yet been announced.