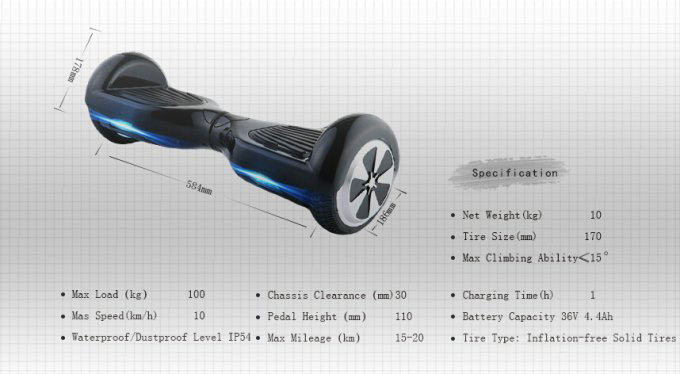 The British company has introduced AirWheel AirBoard 1.0, which is an easy, convenient for transportation and very interesting device to move around the city for short distances. AirBoard is equipped with an automatic balancing system that allows you to ride it without expending much effort to maintain balance. AirBoard is compact. With its 60 cm in length, the device can carry a person weighing up to 100 kg. Most importantly, it is not a prototype and is not a startup on a crowdfunding platform – AirBoard can already be bought by anyone.
AirBoard 1.0 Specs
size: 584 x 186 x 178 mm;
weight: 10 kg;
wheel diameter: 170 mm;
maximum weight of a person: 100 kg;
maximum speed: 16 km/h;
water and dust protection: IP54;
uphill movement: up to 15°;
ground clearance: 30 mm;
maximum distance from a single battery charge: 15 km;
battery charging time: 1 hour;
battery: 36 V, 4400 mAh.
The cost of AirBoard 1.0 is $763. More information about the device is available on the official website of the project where you can even buy it.