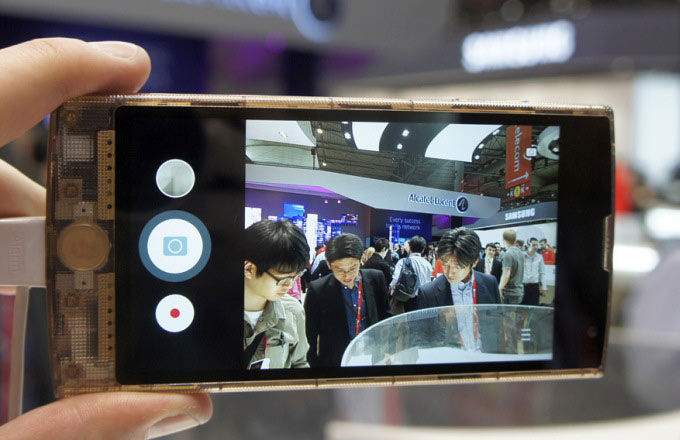 Smartphone LG Fx0 was brought and presented at the MWC 2015 exhibition in Barcelona. The most important feature of the smartphone is a transparent case made of translucent golden brown plastic. Considering the device from either side, one can see not only a couple of keys and the screen, but also the components inside the case – the battery, the slots, and parts of the structure.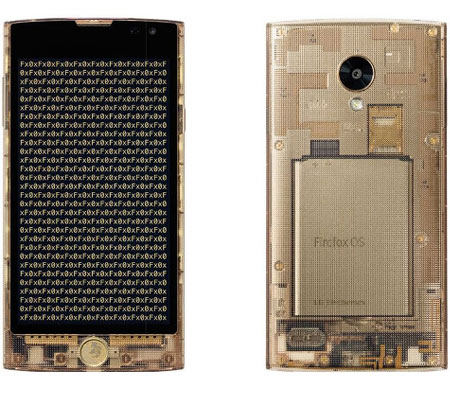 Smartphone specifications are not outstanding. LG Fx0 is equipped with 4.7-inch screen based on IPS-matrix with a resolution of 1280×720 pixels; Qualcomm Snapdragon 400 platform; 1.5 GB of RAM and 16 GB of internal memory; a slot for microSD cards. The operating system uses Firefox OS 2.0. The phone is equipped with two cameras, the main one has the resolution of 8 MP; and the front camera has 2.1 MP. Battery capacity is 2370 mAh. The device supports LTE and NFC.
The smartphone was designed only for the Japanese market and came out in a limited edition. LG Fx0 costs 49,680 yen, which is about $415. One can argue about the price and technical characteristics of the device, but it has a really unusual design.