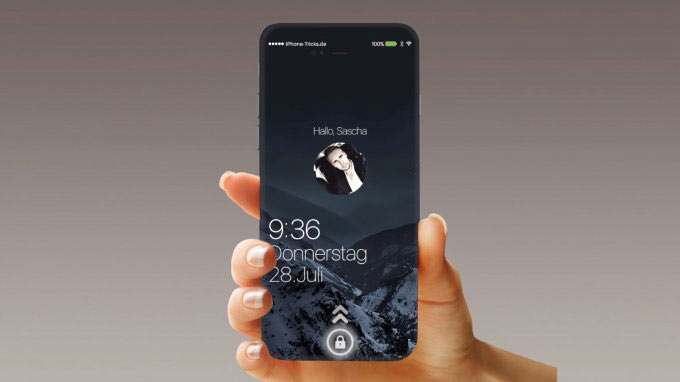 It is still unknown what Apple iPhone 7 will look like, though the device will be released this autumn. Various web-resources encourage experts to collect all the information that concerns the future flagship, including unverified and patent-based data.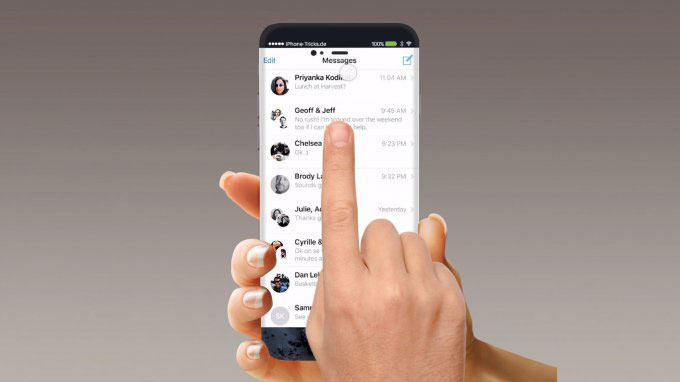 Participants of the iPhone-Tricks project have presented their vision of the new Apple trend. According to the proposed concept, iPhone 7 will get a frameless design, and its OLED-display with a resolution of 2K will extend over the entire front panel, absorbing the usual physical Home button, which will be replaced by a sensor analog with additional capabilities (flipping the screen, pressing a button in the pop-up menu to select one of the popular features – contacts, messages, browser, etc. – when the device is locked).
Touch ID sensor will also be part of the display. The device can be brought back from the state of hibernation by tapping the screen. The new iOS 10 will also open a number of benefits to the user. For example, application icons will turn into widgets when pressed, running the program without using the entire screen. Well, such an innovative design makes using this phone even more enjoyable, and it's all the same if you text, play bingo or do whatever. Thу new iPhone 7 seems to be a perfect device just for everything.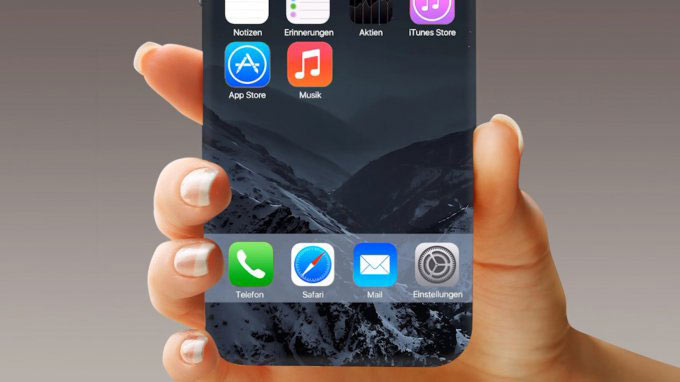 The conceptual iPhone 7 has got 3 GB of RAM, a 3000mA/h battery that provides up to 32 hours of talk time, 20 hours online, 100 hours of listening, or 26 days in the standby mode. There is no 3.5 mm audio jack for the headphones; one can use wireless EarPods instead. The release of the wired EarPods version with the ability to connect via the Lightning connector is also expected.