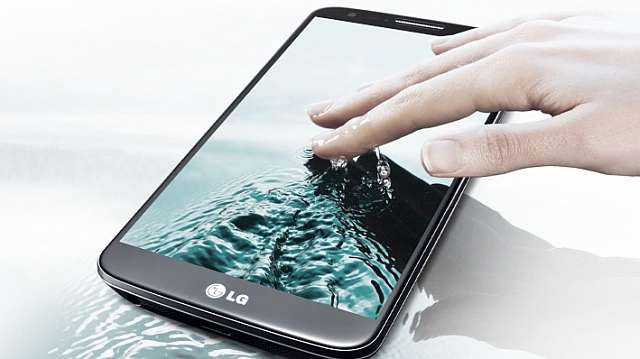 Five months have passed since the announcement of LG G2 flagship smartphone, and there is no doubt that the company is already trying to create its successor. According to the data, published by Korean sources, LG G3 will significantly surpass its predecessor according to its characteristics.
G3 is reported to get 8-core Odin processor developed by LG. It is the same processor that has been spoken about since last spring. In November, it was said about using Cortex-A15 cores in Odin, but now it goes about Cortex-A50 cores that support 64-bit computing. The CPU clock speed is 2.2 GHz.
The LG G3 screen will be equipped with the AH-IPS 5.5 inch LCD panel with the diagonal of 2560×1440 pixels. Its production was announced in late August. The smartphone is also said to have a 16-megapixel camera with an optical stabilization system.
According to another Korean source, which refers to the representative of the company, LG G3 will have a fingerprint sensor. The anonymous insider claims LG has recently decided to use a fingerprint scanner in the forthcoming G3 model, which is the successor of G2, and the company is already conducting a series of tests of the product.