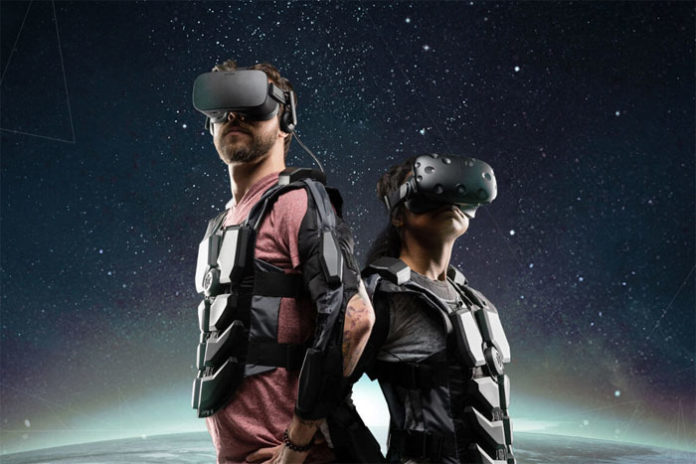 Some gamers complain that virtual reality is not able to provide full immersion in the gameplay, but the developers are trying to fill in the gaps. They created a new Hardlight vest, allowing you to feel virtual objects, the vibration of a shell exploding nearby or pain from a bullet.
The VR-accessory is designed for the upper body — the back, chest, shoulders, arms and abdomen will be able to get a virtual sense of touch thanks to the 16 vibro-modules affecting a specific group of muscles.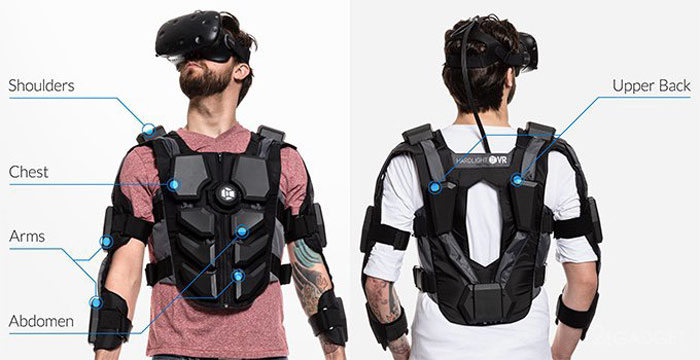 Hardlight is also equipped with built-in 2.0 and 3.0 USB ports, a 3.5 mm audio outlet and the sensors monitoring body movements and synchronizing body position in virtual reality. The vest is compatible with HTC Vive, Oculus Rift and PlayStation's VR headsets and is connected to a PC via a USB cable.
It comes in a universal size, with adjustable straps to fit the body. The pre-order price of the Hardlight vest on Kickstarter is $399. The first deliveries to customers are scheduled for November this year