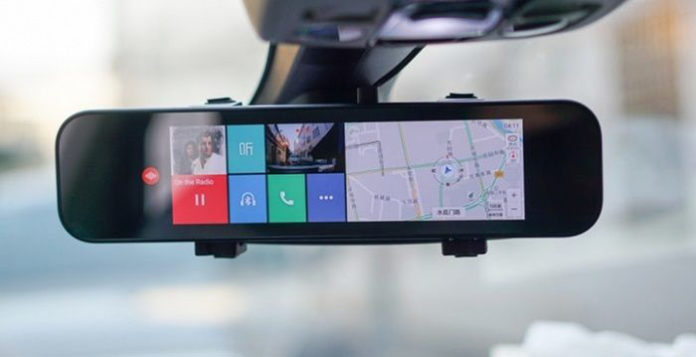 Smart Rearview Mirror is a smart mirror, created by Xiaomi to help drivers. It has a series of built-in sensors and a camera for monitoring the traffic situation, a function of video recording and warning about the possibility of collision or exiting the lane.
The gadget is equipped with an 8.88-inch mirror screen with Full HD resolution and the support for 16.7 million colors, GPS/GLONASS modules, 4G LTE, Wi-Fi and Bluetooth 4.0, 6-lens Full HD camera (frame rate of 30 frames per second) with a diaphragm of f/1.8 and 160-degree coverage, a warning signal on critical convergence with other road objects behind/in front or on leaving the lane, and a branded mobile app.
The footage of Smart Rearview Mirror video comes in the original smartphone app, where you can store, view, edit the video or send it to your friends. In case of a traffic accident, the video can be used as evidence against a person.
The product has dimensions of 303.8х76х40 mm and weighs 393 grams. The novelty is now only available on the Chinese crowdfunding service for about $145. This way Xiaomi analyzes the relevance of the product, before releasing it on an industrial scale. If the new product sells well, it can be produced for buyers from all over the world.