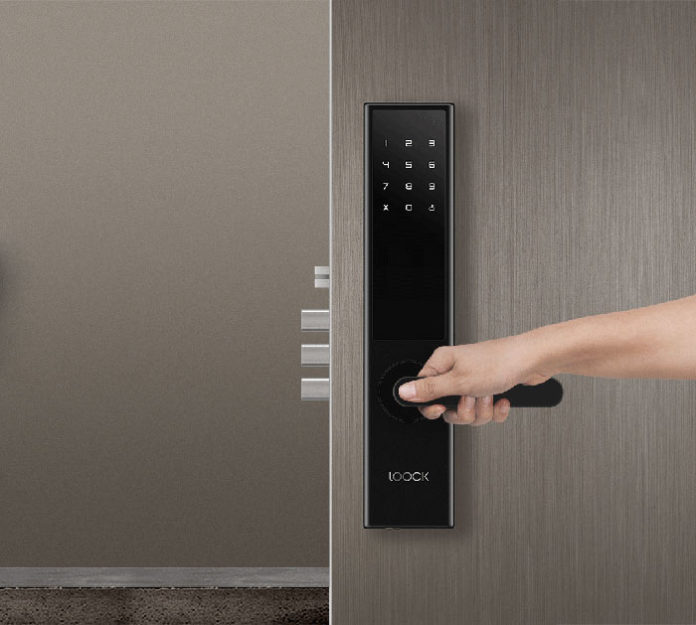 Xiaomi launches its own crowdfunding program for the release of a smart door lock called Loock Classic, which can be opened in four ways: with a traditional key, a digital code, a fingerprint or a smartphone via Bluetooth.
The most interesting feature of Loock Classic is the possibility to open the lock with fingerprints. The lock can store up to 30 prints in its memory, which greatly expands the possibilities for using it in large offices or institutions. The device uses an innovative version of a fingerprint scanner. At the moment, the age range of an ordinary scanner is between 14 and 55 years. Xiaomi offers a version capable of detecting fingerprints in people from 7 to 70 years with an error probability of 0.0005 percent. The presentation does not specify whether there is any copy protection for the fingerprints.
The developers have come up with an interesting solution of encrypting a code in Loock Classic. The code consists of 6 digits, but in a crowded place, in the presence of prying eyes, you can simply enter a 16-digit set of numbers, indicating the correct code in a definite place of this sequence.
There are two other ways to open the lock: using the key inserted from the bottom and using the smartphone via Bluetooth. The rotating latch on the inside of the door is protected from animals – the door opens only if the door handle also rotates after turning the latch.
The signal to trigger the internal lock alarm can be 5 incorrect attempts to enter the code or 15 "wrong" prints attached to the scanner. The dimensions of Xiaomi Loock Classic are 353x78x30 mm, the door thickness can vary from 40 to 120 mm. The cost of the lock in China is 1699 yuan (almost $257).