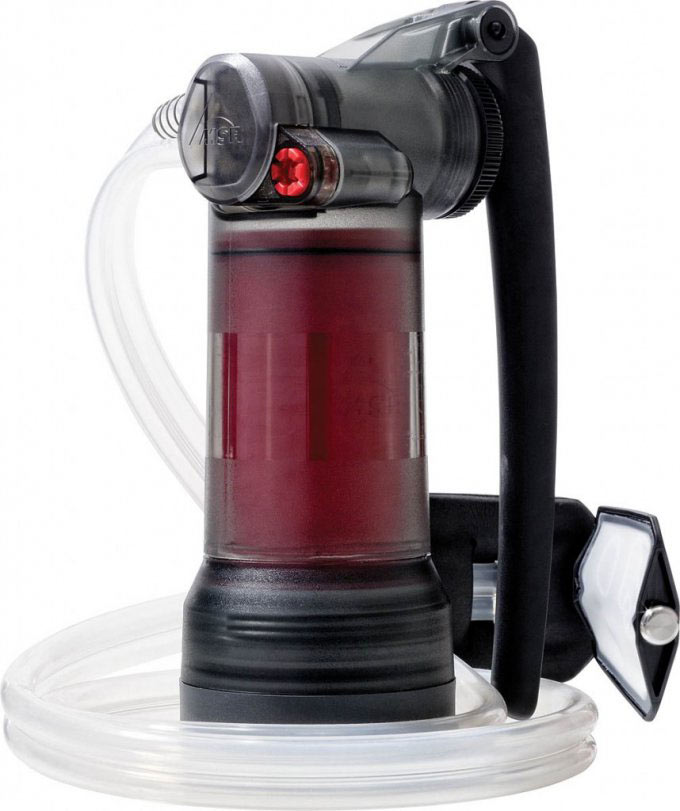 Miracles do not happen, but MSR company (Mountain Safety Research), specializing in the design and manufacture of the equipment for climbing and mountain hiking, will begin to sell camping Purifier MSR Guardian at the beginning of next year. According to the manufacturer, it is capable of purifying any water for drinking.
Such statements are supported by facts. The product was originally developed for the needs of the US Army according to the NSF P248 standard. The gadget acts both as a filter and a purifier, with no use of UV radiation, carbon, chemicals and pre-filtration.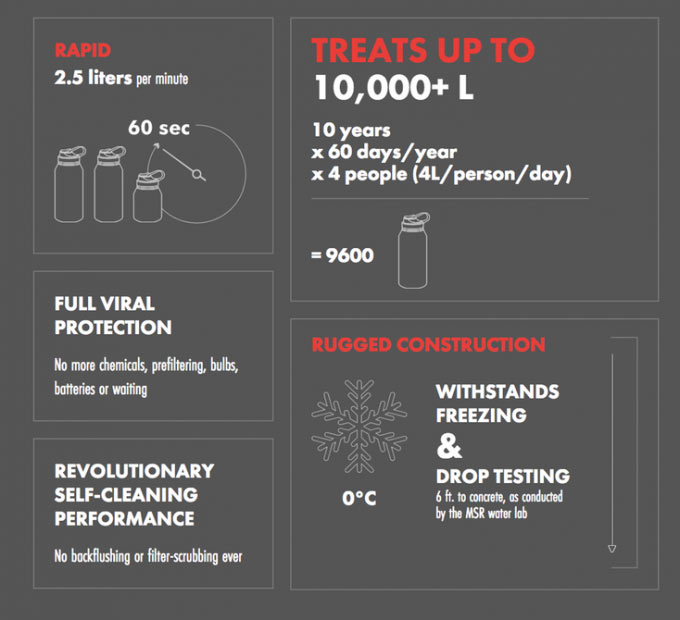 Its design includes medical porous micro-fiber that can purify water from dirt, as well as from any harmful bacteria and germs.
In addition, the Guardian system cleans itself due to the reverse flow of 10% of the water that goes through a separate channel. Thus, the user will not have to bother about washing the device.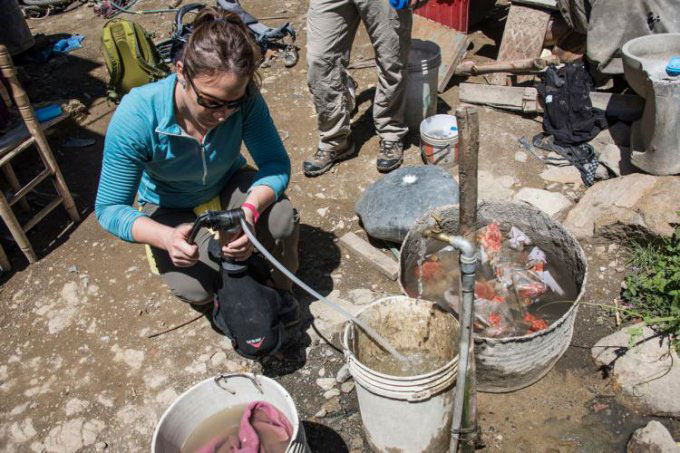 According to MSR, Guardian will purify about 10 thousand liters of water during its life cycle. The rate of purifying is about 2.5 liters of water in 60 seconds. The preliminary cost of the new item will be $350.