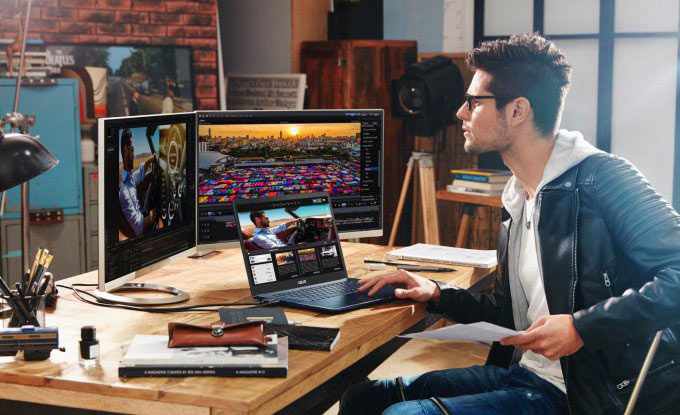 Before the start of the Computex exhibition, Asus organized the Edge of Beyond presentation showing their new products: ZenBook's Flip ultra-thin notebook-transformer, compact and efficient ZenBook Pro UX550laptop, VivoBook laptops in ZenBook-style, and a stylish Blue Cave router.
ASUS ZenBook Flip S running on Windows 10 S has a clear 13.3-inch 4K display, which opens 360°, a new super-thin cooler only 0.3 mm wide, the Intel Core i7 processor and a SSD-drive with the capacity of 1 TB. The cybersecurity of each model is provided by the fingerprint scanner. It supports ASUS Pen and Windows Ink. The weight of the new model, which will go on sale in early fall, is only 1.1 kg, its thickness is 11 mm. Starting price — $1100.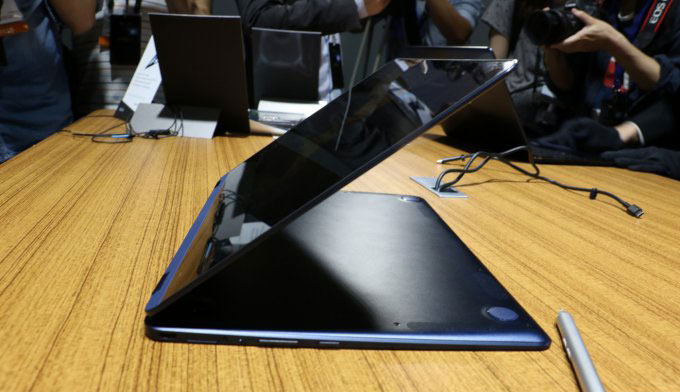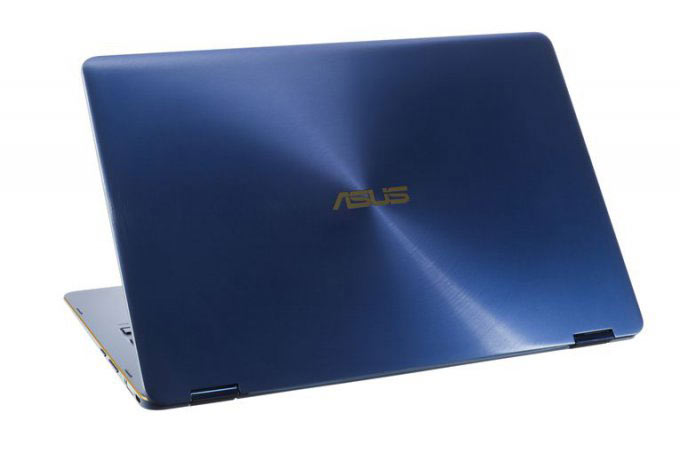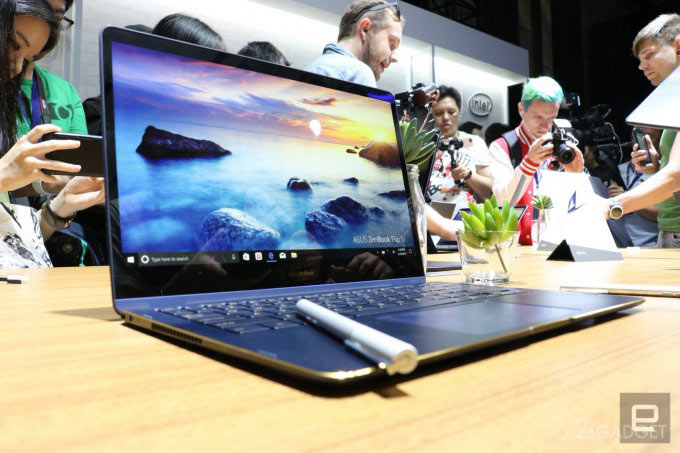 The new ZenBook Pro UX550 will also please the user with its low weight (only 1.8 kg) and high performance. The Intel Core i5-7300HQ/Intel Core i7-7700HQ processor, up to 16 GB of RAM, as well as a SSD up to 1 TB will appeal to everyone. A 4GB discrete graphics card, NVIDIA GeForce GTX 1050 Ti, and four Harman/Kardon speakers will help cope with all professional tasks. The frames around a 15.6-inch 4K touch-screen with a resolution of 3840 × 2160 pixels are 7.3 mm, while the predecessor – ZenBook Pro – had 18 mm frames. Available interfaces: 2 Thunderbolt 3 ports, USB Type-C, two USB 3.1, HDMI 1.4, SD card reader, 3.5 mm audio jack for headphones and a fingerprint scanner. The model will be available to customers in the summer, but the price is not yet known. The device will work on Windows 10 or Windows 10 Pro Home.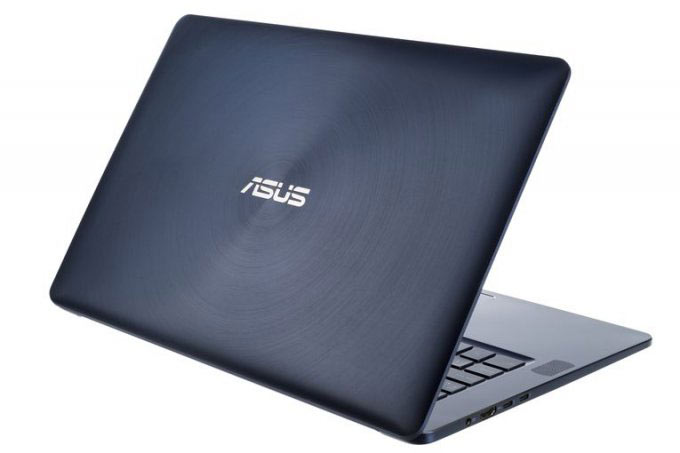 A little less pricy, but none the less quality solutions are VivoBook Pro 15 (N580) and VivoBook S15 (S510). The thickness of the 15-inch laptops does not exceed 20 and 18 mm, and the price is much more attractive: from $800 and $500 respectively. The first version uses: Intel Core i7-7700HQ or i7-7300HQ, discrete graphics – NVIDIA GeForce GTX 1050, a cooling system with two fans, up to 16 GB of RAM, hard disk up to 2TB, SSD up to 512 GB, backlit keyboard (optional), Wi-Fi adapter 802.11 ac, Harman Kardon audio system with stereo speakers and a fingerprint scanner.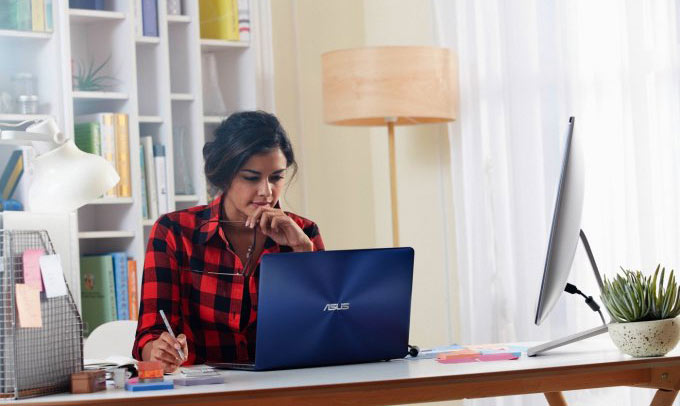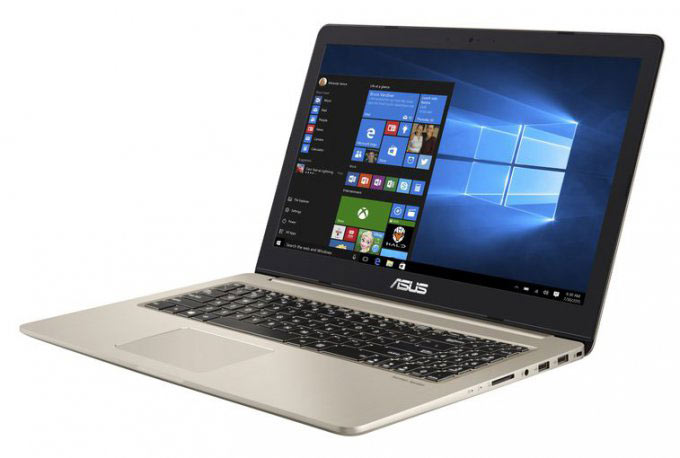 The second laptop has a thin frame around the screen with a resolution of 1920×1080 or 1366×768 pixels, the Intel Core i3-7100U/i5-7200U/i7-7500U Kaby Lake processor, the GeForce GTX 940 discrete graphics card, up to 16 GB of DDR4 RAM, up to 2 TB on the HDD and 512 GB on SSD. The device also has a fingerprint scanner and supports ASUS Pen.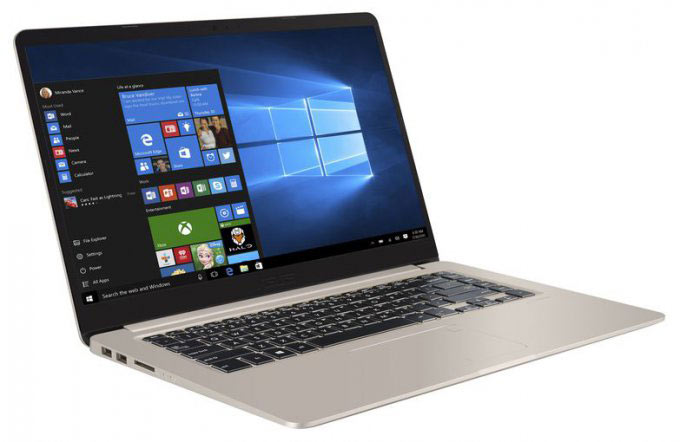 The most stylish novelty is the concise Blue Cave router. The model attracts the user not only with its exceptional performance: its power is sufficient for broadcasting quality 4K-video and controlling "smart home" functions. With an external drive, you can use the model as a home server. The router is designed for the cable connection of four devices and has a USB 3.0 port. The cost of new items is unknown yet.