Smart Multitouch Table-Display Ideum Duet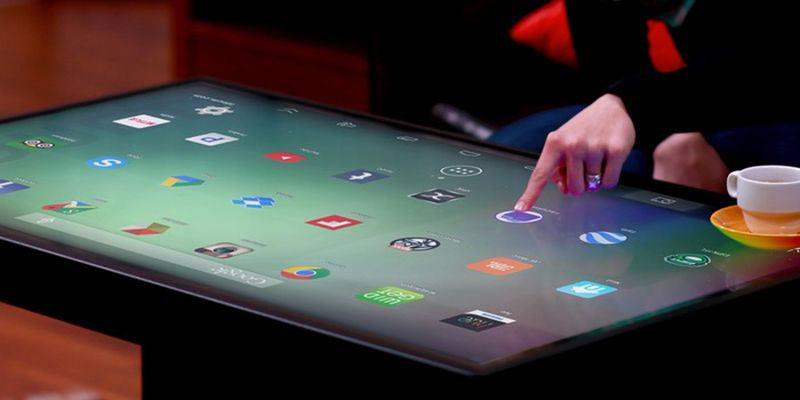 If you find the new screens of smartphones and tablets not large enough, we recommend paying attention to Ideum Duet smart tables. The devices are interesting because their top includes built-in displays with a diagonal of 42 and 46 inches, and the owners have the option of quickly changing the work environment from Windows 8.1 to Android 4.4 KitKat and vice versa. In fact, the body of Ideum Duet conceals two systems. The first one is for Android; it consists of Rockchip RK3288 processor with the frequency of 2.0 GHz, Mali-T764 graphics chip, 2 GB of RAM and 16 GB of permanent memory. The second system is for Windows – it is different for 42- and 46-inch models.
In the first case, there is Core i5-4570R processor with a frequency of 3.2 GHz, integrated Iris Pro Graphics 5200 video card, 8 GB of RAM and a 256 GB of SSD. The second option has Core i7-4710HQ CPU with a frequency of 3.5 GHz, Nvidia GeForce GTX 760 video card, 16 GB of RAM and 512 GB of SSD. The new products have the same screen resolution of 1920×1080 pixels; their bodies are protected from moisture and correspond to the IP54certificate. The cost of a smart table starts from $7950.