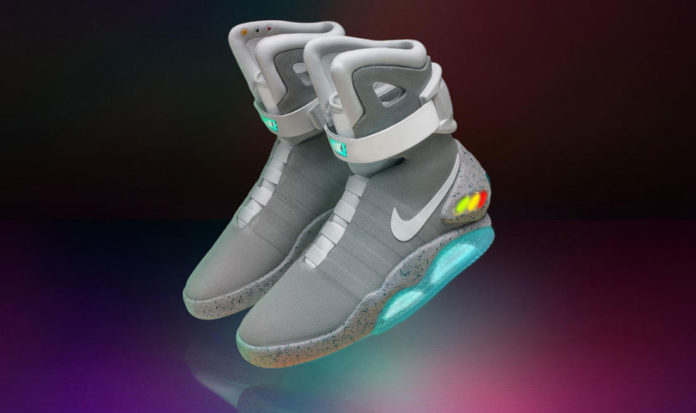 The limited edition Nike sneakers, equipped with a mechanism of self-lacing, were bought at a public auction for a record sum – $52,400. The idea of Nike Mag was borrowed from the "Back to the Future" movie where the main character, Marty McFly by Michael J. Fox, demonstrated self-lacing sneakers for the first time.
Back in 2011, the company released running shoes looking similar to their movie prototypes, but they could not self-lace – this option became available only in 2016.
Back then, the pair of sneakers was sold for 104,000 USD at a private charity auction. The auction was held by J. Fox who played the role of McFly. He has been suffering from Parkinson's disease for over 25 years. All money was given to the research work related to the cure of this disease.