Portable Air Conditioner Noria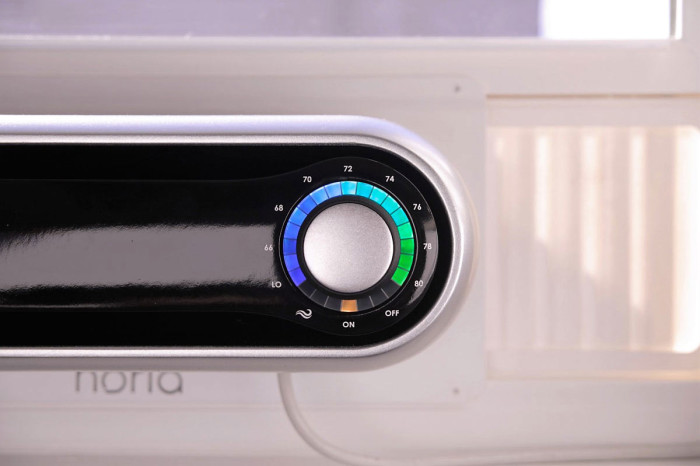 We all look forward to the coming of summer and its hot sunny days. It is great when you can spend all day long outside of a stuffy and sunlit room, but our everyday life often involves work in the office or home affairs. It is good if your apartment is equipped with air conditioning in every room, but this is rare. Besides, usual air conditioners are bulky and are not subject to being moved from room to room, as opposed to the new product, called Noria.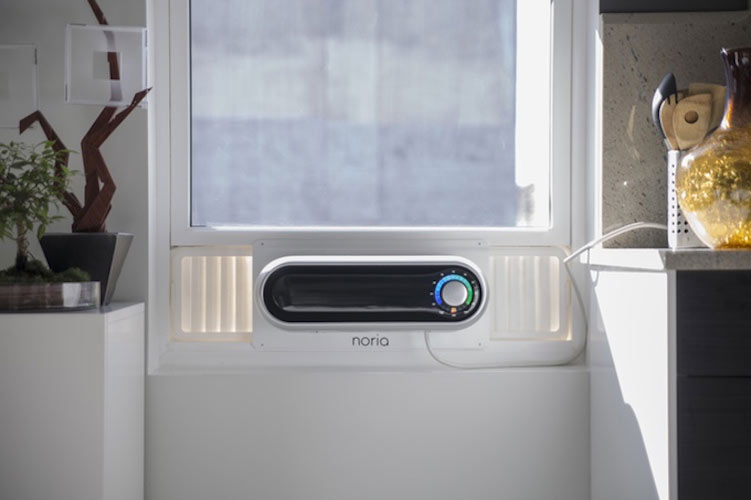 This ultra-compact air conditioner is a portable device, which is attached to a window opening from 53.3 to 91.4 cm wide and is characterized by a special design, size and additional included accessories. The product has a capacity of 5,000 BTU/hour, the dimensions of 45.7×38.1×12.7 cm and weighs 13.6 kg. One air conditioner is enough to cool a room as large as 49 square meters. Noria is controlled by using the knob on the conditioner or via an application installed on an Android- or iOS-based smartphone. Its price on Kickstarter is $299.