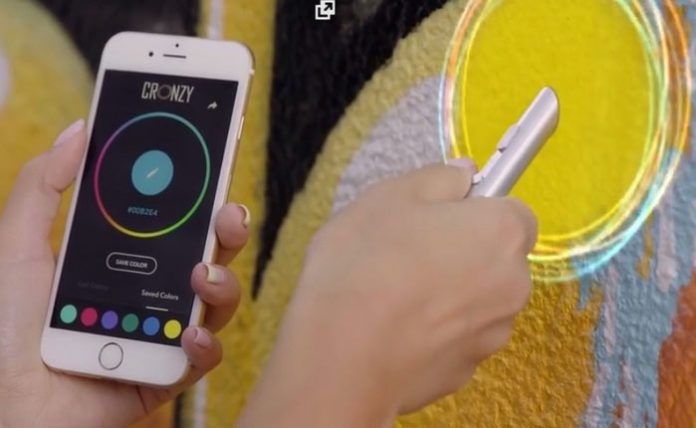 American enthusiasts have created a unique pen that can write in any color selected. This incredible pen was designed a few years ago, and now it is preparing to enter the market.
American engineers from the Cronzy Inc company designed a pen that is able to write in any color. The idea to create something of the kind appeared in 2014. Today it has become possible thanks to crowdfunding. The magic pen will cost about $100. However, it is science, and not magic, that enables its work.
The operating principle of the pen of any color is actually quite simple. Inside the case, there are multiple ampoules with different ink color: red, yellow, blue, black and white. As you might guess, they are all mixed together in the required proportions, and so you get the necessary color.
In addition, the pen has a sensor installed, which allows you to identify colors when you touch them. You can also choose a color with the help of a special application on your smartphone. The entire system works on a small battery, which capacity is enough for 7 hours of continuous operation. The ARM Cortex M-3O microprocessor organizes the work of the pen.