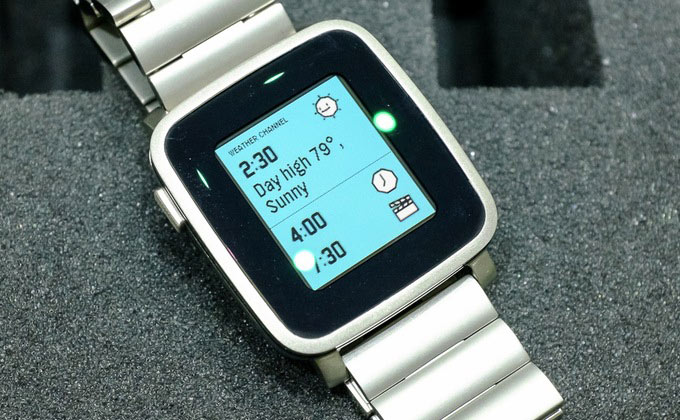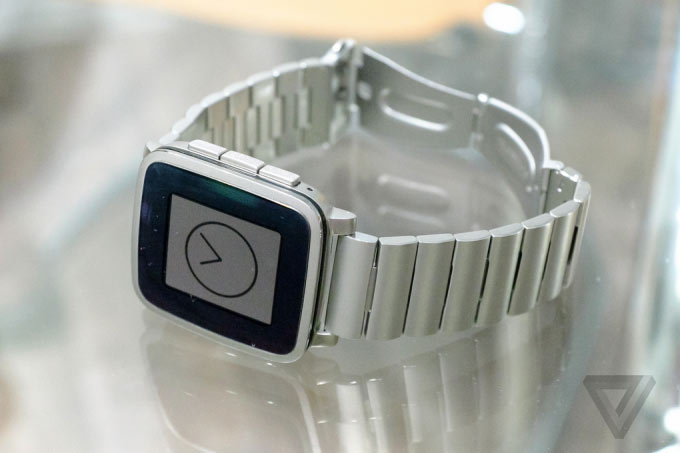 Pebble Technology Company has announced a new version of Pebble Time watch at the MWC 2015 exhibition – Pebble Steel watch comes in the case made of stainless steel. Those who participate in raising funds for the release of the new device will be offered to update their application and get an accessory with the metal rather than plastic case.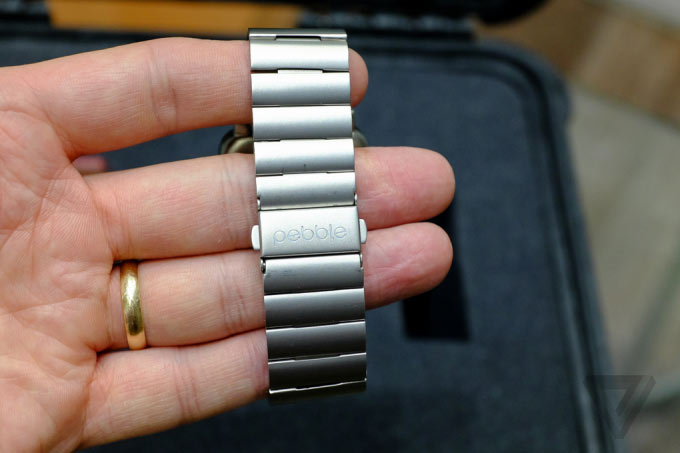 Deliveries of the steel version of Pebble smart watch will start in July, about a month after the release of the standard model. Incidentally, Time Steel differs from it not only by the material of the case, but also by its dimensions: the watch is 1mm thinner, the battery capacity is increased twice, the screen is improved, and physical buttons on the ends have received a special coating. Also, adjustments have been made in the design which makes the screen visually larger than in the original model.
A company representative said that the construction of the metal bracelet eliminated the unpleasant situations when the units clip the hair on your arm. The back of the watch includes a connector for "smart straps", which may contain an additional battery or may be equipped with an additional set of detectors and sensors.
The fundraising campaign aimed at promoting Pebble Time started late last month. The required $500,000 were collected in just 17 minutes; those wishing to support the project have already donated 15.2 million dollars.