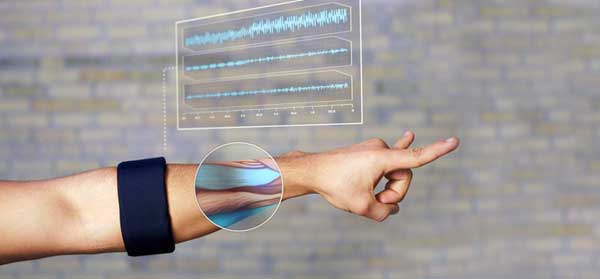 Thalmic Labs Company has unveiled MYO band to the public. The product costs $149. The Next Web reports that it tracks people's movement and muscle contractions and allows you to control Mac, PC or other gadgets with the help of gestures.
In the demo video, you can see how the device works. A person views media files, waving two fingers in the air (simulating the standard trackpad OS X gesture), snaps fingers to start playing in iTunes, turns his fist to increase the volume, keeps a hand in the "stop" position to pause the video, moves a hand backward to rewind the video and snaps his fingers to play the video again. The demo video shows other notable features of this device, ranging from the presentation to remote control of the mechanisms.
In contrast to Microsoft Kinect, this device does not require a camera, but apparently, it will work only with hand gestures instead of tracking the movements of the body.
MYO is connected via Bluetooth and runs on machines with Mac and Windows OS. There will also be a software interface for iOS and Android developers. Pre-orders of the MYO band will be made in limited numbers by the end of 2013.