KUAI – Multisport Biometric Headphones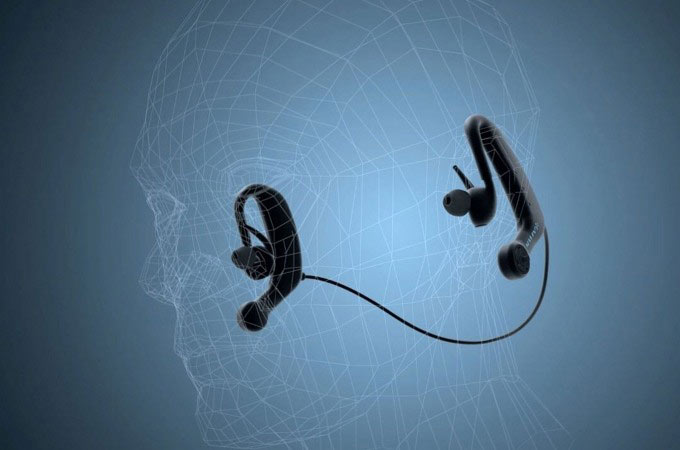 A huge number of devices have been invented and introduced for users to enjoy music at any time or look after their health effortlessly. But so far no one has offered to combine several devices into one, as the authors of the KUAI project did. The invention looks like ordinary headphones, but the functionality of the device is much broader. It is also a great fitness tracker and a music player – a real godsend for athletes and audiophiles. The device is suitable for all people with an active lifestyle – cyclists, runners and even swimmers. The hybrid is waterproof and can easily withstand immersion to the depth of 3 meters. KUAI consists of two module headphones connected by a cable. It has a built-in accelerometer and heart rate sensor. The product is able to count the number of steps taken, distance traveled, taking into account the pace, calories burned etc.
In addition, the device can act as a personal assistant allowing you to train more effectively. The main thing is to sync the headset with a computer or smartphone. You can connect by using the ANT+ and Bluetooth LE. The device supports all popular platforms: OS X, Windows, Android, and iOS. As for music, the developers suggest keeping songs on a built-in storage device with 8 GB capacity. If you think this product is just what you need, you can buy it on the Kickstarter website. The estimated price is $125. The release will take place in November this year.