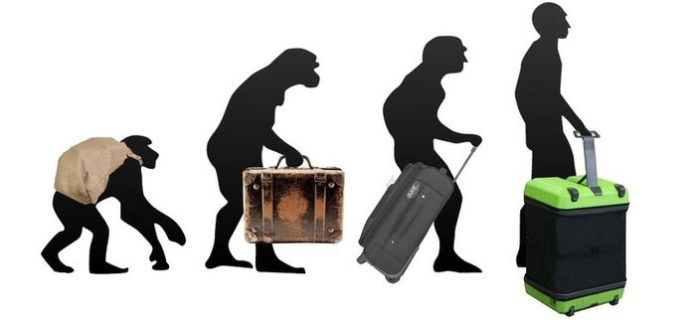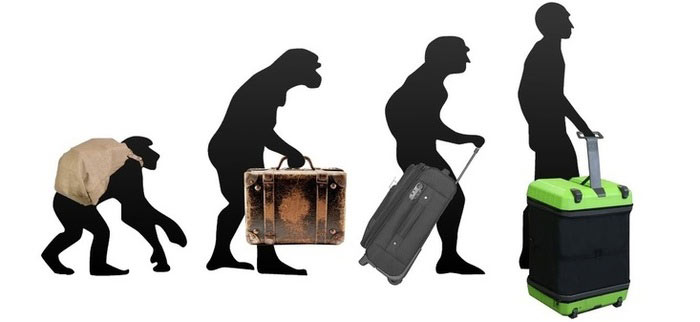 It often happens that all the necessary things do not fit into a small bag, and you do not want to take a bigger suitcase that will be half-empty. In such a case you have to take a small suitcase, a backpack and some bags, which is not very convenient. A suitcase transformer Fugu Luggage solves this problem: it adapts to the amount of your luggage, and still can become a cabinet for storing things or a compact table.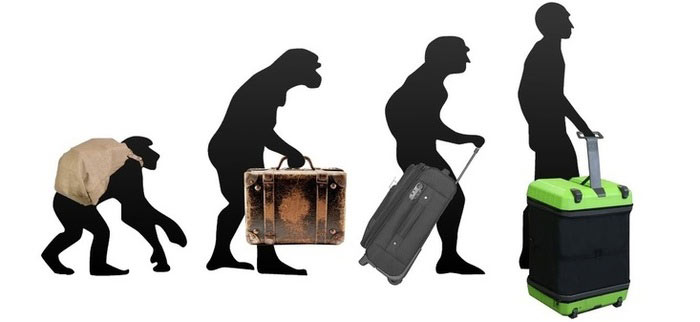 Over time, there appear more and more comfortable and functional bags, ranging from the version with built-in scales and ending with a scooter suitcase. But before Fugu Luggage, there had not been a single suitcase transformer, which would be suitable for baggage of different sizes and could serve as a piece of furniture.
Each of the features of Fugu Luggage suitcase can be discussed separately.
For any number of things
Fugu Luggage is a small bag made of ABC-plastic with the dimensions of 40×50×25 cm, on wheels and with a long handle. It looks quite normal: compact, easy to carry, can accommodate a small number of things and is taken as hand luggage.
However, when the amount of your things grows, you do not have to distribute them across multiple packets because the height of the suitcase is increased from 25 to 75 cm, and all your belongings are placed inside without any problems.
A built-in electric pump inflates the bag and supports its plastic folding walls in the desired position. So you get more space for things and do not take additional packages in your hands.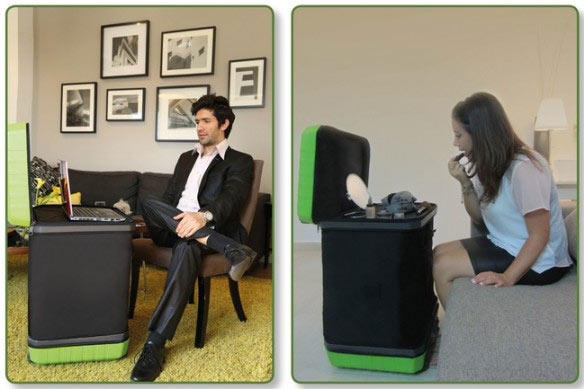 Mobile furniture that is always with you
Fugu Luggage can be not only a suitcase, but comfortable furniture as well. For example, you are settled in a hotel or hostel where there is no convenient wardrobe.
Open the suitcase, take the things out and pull the shelves. Fugu Luggage shelves allow you to use the suitcase as a comfortable nightstand, where you can neatly put all the things, without digging for them in the suitcase, trying to get something needed.
A table
Besides, Fugu Luggage can be transformed into a compact table.
The upper part of the suitcase in the unfolded state can serve as a table, and you will find it comfortable, for example, to talk on Skype or put all cosmetics there and do the makeup in the hotel.
Where to buy a suitcase transformer
Fugu Luggage is still a project on Kickstarter. It has already collected more than $74 million of the desired $50,000 and is likely to start in 30 days.
You can already preorder suitcases in different colors and with different configuration, but the first products will be delivered to the owners in August 2015.