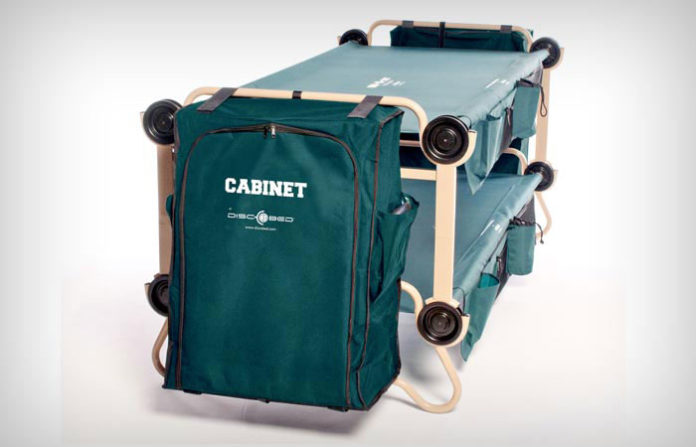 Every countryside trips fan has perhaps faced the discomfort of sleeping in a tent or car when the whole body aches in the morning and the only thing you want is to go home. However, this problem seems to be resolved. With a camp bed, staying outdoors will be as comfortable as possible.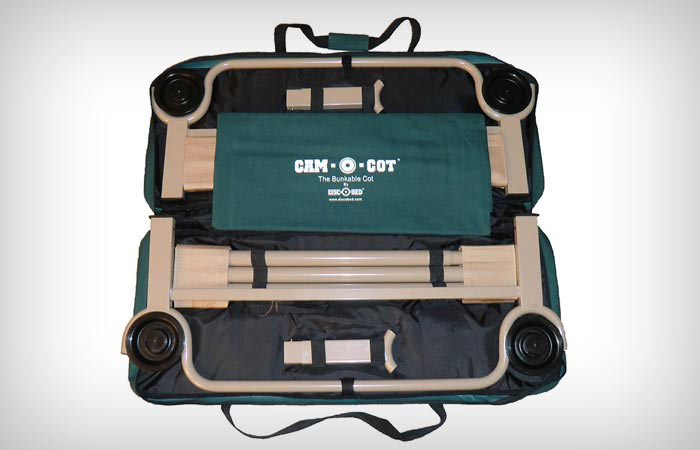 When a person goes camping, he or she is concerned about many things: proper food, a good knife and axe, fishing rods and bait for fishing, warm clothes. Among a great variety of hiking tools and equipment, a place for sleeping requires special attention.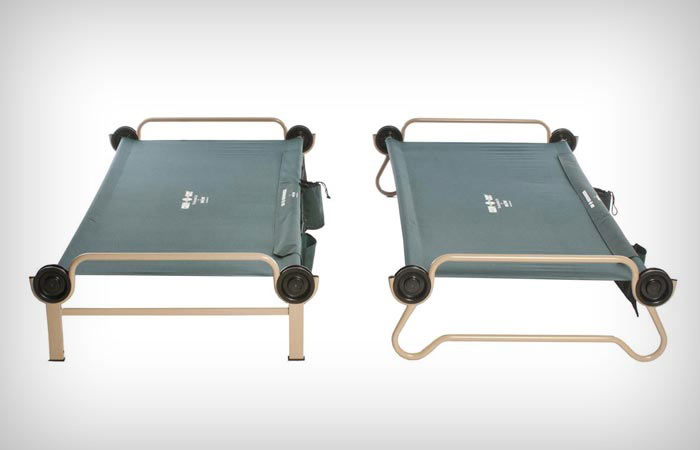 If a trip is going to last longer than one day, you will need a tent and a sleeping bag. However, you should admit that sleeping on the ground is not the best and certainly not the most comfortable option. A great alternative to a sleeping bag is the brand new bed called Disc-O-Bed Cam-O-Bunk.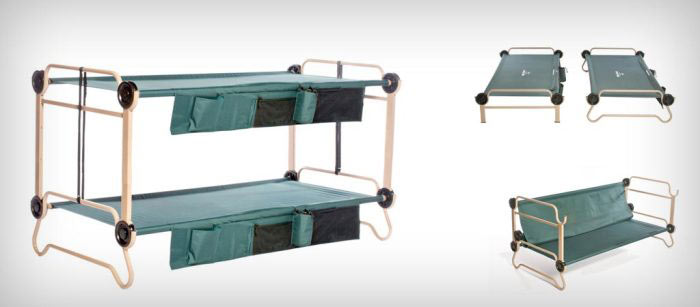 What does this amazing "device" look like? A convenient folding travel bed designed for a comfortable stay in a tent. Its main advantage is that it can be easily transported. The bed is designed for an average-height person. It is designed for two adults: one on the lower level, another – on the upper one. Optionally, the kit allows the constructions of two single beds. Each bunk can hold up to 230 pounds.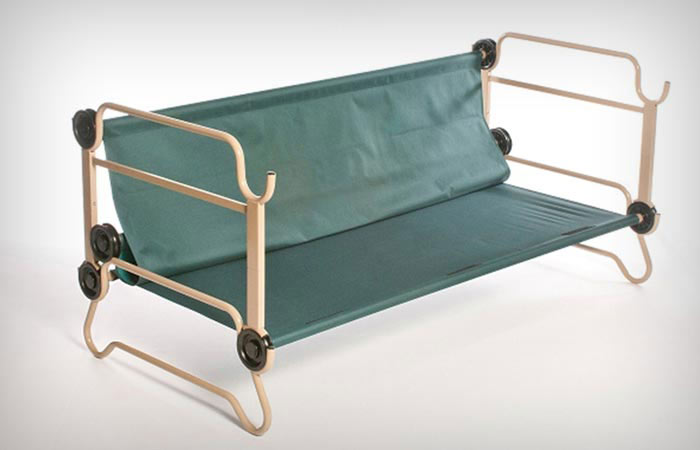 Every element of the construction bed is made of high-quality materials. The bed can withstand physical stress and mechanical damage and is resistant to water, wind, and moisture. It is also resistant to temperature changes and dust. Do not worry about the safety of e Disc-O-Bed Cam-O-Bunk – it is a real rock.
One person can assemble and disassemble the bed in just 2-3 minutes. If desired, a set of Disc-O-Bed Cam-O-Bunk allows you to construct a comfortable bench for sitting, instead of a bed. The kit has additional accessories, including an insect screen. The bag, which holds all the parts, can be turned into a luggage shelf. Finally, it is worth to mention that this kit allows building a children's crib.