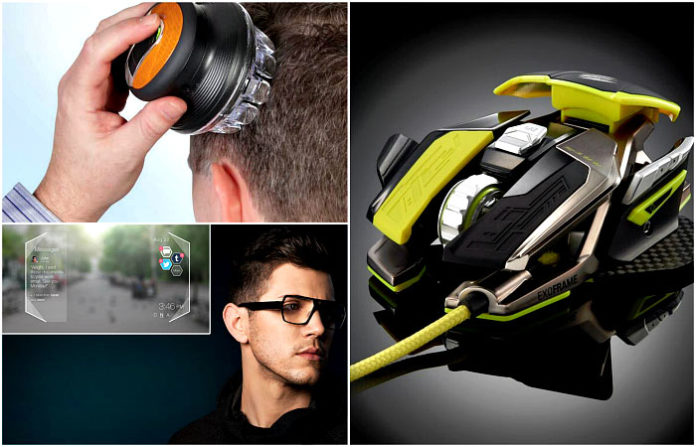 There are some things that can be given as a gift only to children, women or men. Now, we are going to focus on such "exceptional" gifts that are specifically designed for the male part of mankind. Each of them will appeal to men due to incredible practicality. Below is the list of the best gift ideas for men.
1. Watch bracelet
This is a set of 29 high-quality working tools created by reputable Leatherman company, which can be worn on the wrist. The bracelet is made of stainless steel, suitable for almost any watch, even ultra modern Apple Watch. Inside, one can find such tools as an opener, various screwdrivers, and wrenches.
2. Trimmer
A compact trimmer, designed in a special way that allows to make a fashionable short haircut and keep its shape easily.
The device offers four length settings: 3, 6, 9 and 12 mm; it is powered from the network and has a built-in battery.
3. USB Shaver
A compact shaver for men with a built-in battery and a USB-port that allows you to charge it in the car, from a laptop or any other portable power source. USB Travel Shaver is smaller than the average smartphone, so it is easy to fit into a backpack, a purse or into a pants pocket.
4. Drone bracelet
An entertaining device that looks like a simple bracelet at first glance, but is actually a miniature drone that can fly up from the owner's wrist a split second after the command is given. This compact device is equipped with a built-in camera, which allows not only to make a selfie or just take pictures of some objects but also to keep an eye on the owner from some distance. Surveillance and video recording have become the main functions of the Nixie drone bracelet. They will certainly appeal to all the fans of active recreation and tourism.
5. Wireless charging station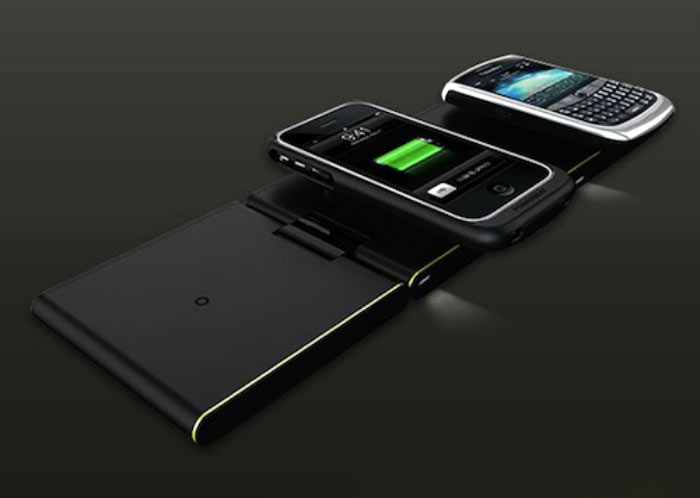 A compact charging station, which can charge several mobile devices without cords and access to electricity. Externally, the device resembles a narrow rug that can be easily folded and placed in a small bag. This device will surely appeal to business and active people who spend a lot of time traveling.
6. Home 3D printer
A compact 3D printer, which gives an opportunity to take up design and create a lot of unique details. 3D Systems Cube uses two types of plastic for printing and allows creating sketches with the help of a special application on the smartphone.
The process of using this printer is so simple and clear that even a child will be able to master it.
7. Swiss watch with a fitness tracker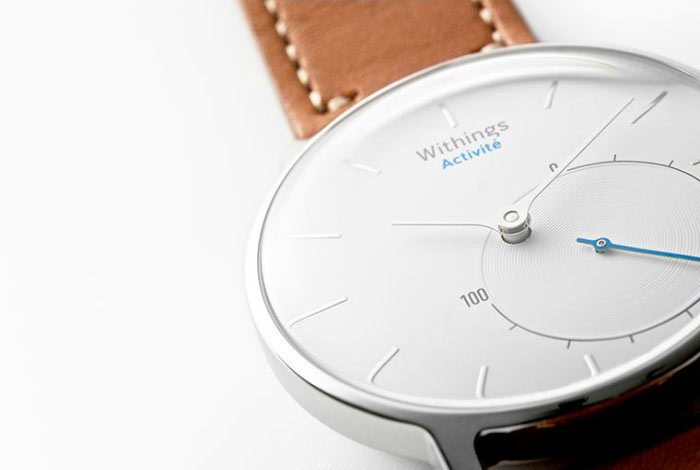 These Swiss watches combine a classic design and modern technology. The magnificent body of this watch incorporates a high-quality mechanism and advanced sensors that process the information about the user's activity. By the way, this amazing watch is also waterproof, and all the received data are displayed in a special application on the owner's smartphone.
8. Smart tape measure
Bagel smart tape measure is capable of measuring in three different ways, keeping the results of measurements and recording voice notes, and sending them to a smartphone connected via Bluetooth. In a normal mode, the measurements are made with Dyneema string, which slides out from the case. Rotating a miniature wheel, located on one of the tape measure faces, one can calculate the length of curvilinear constructions. Another great feature of Bagel tape measure is an opportunity to make measurements in a non-contact mode, which is perfect for measuring large areas. All the figures are read and displayed by electronic sensors.
9. Magnetic bracelet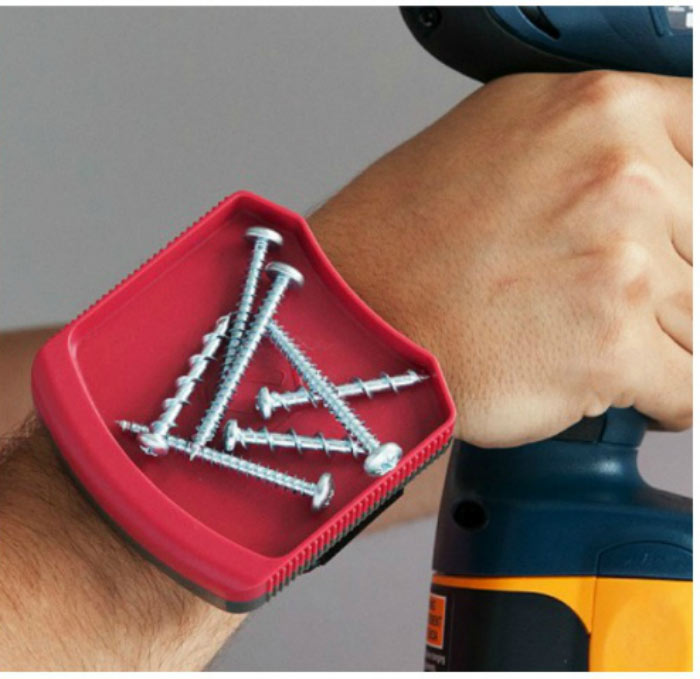 A convenient bracelet with hidden magnetic plates that can reliably fix nails, screws, drills, screwdriver bits and other metal stuff, keeping the hands free. This gift will definitely be admired by any man, who loves making something or whose work is directly related to repairing and construction.
10. Breakfast station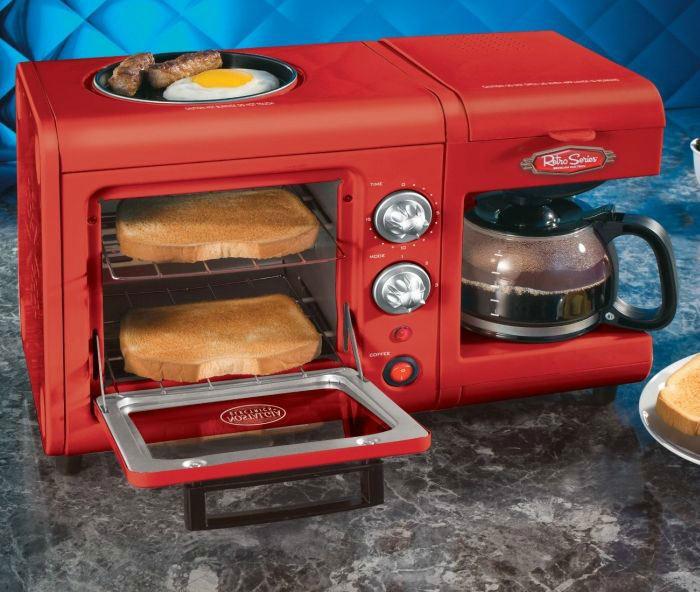 A compact station, which consists of a toaster, a small hot plate, and a coffee machine, allowing you to quickly cook breakfast for one person. What an excellent gift for students or bachelors.
11. Portable iron
A compact wireless portable iron, which allows you to quickly and easily iron trousers and shirts wherever you are. Such a device would be a useful discovery for travelers, inveterate bachelors, and people whose life is connected with frequent moves and business trips.
12. Winter hat with built-in headphones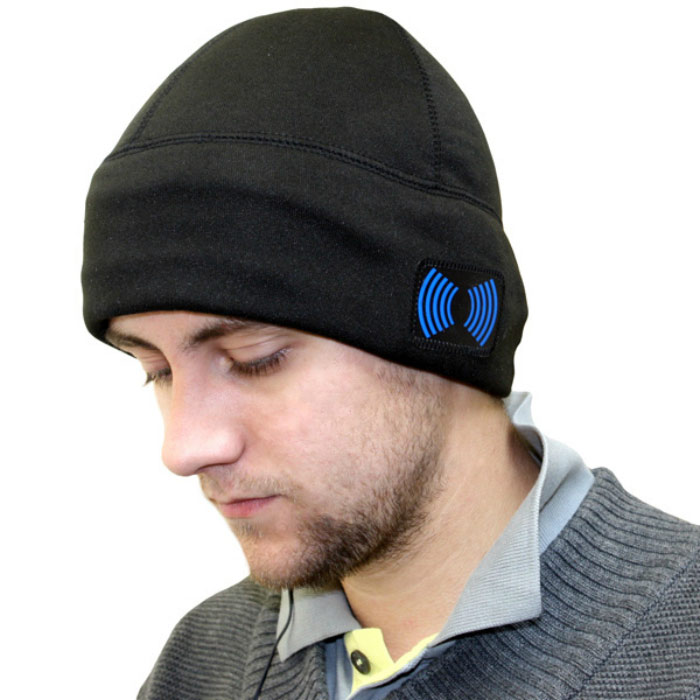 A warm winter hat with headphones and an equalizer stripe consisting of blue luminescent panels that light up and blink to the beat of the played music will be an original gift for a young music lover, who appreciates warmth and comfort.
13. Computer mouse
The original gaming mouse that can adjust to the individual character of its owner thanks to the modular design and the possibility to change certain functional elements. The metal case made of magnesium alloy and carbon fiber make the device very light and durable, and a built-in sensor and a memory module can memorize the settings of one's favorite game. In addition to the mouse itself, the set includes three wheels with different protectors, from which the owner will be able to choose the most convenient one.
14. Massage cover for car seats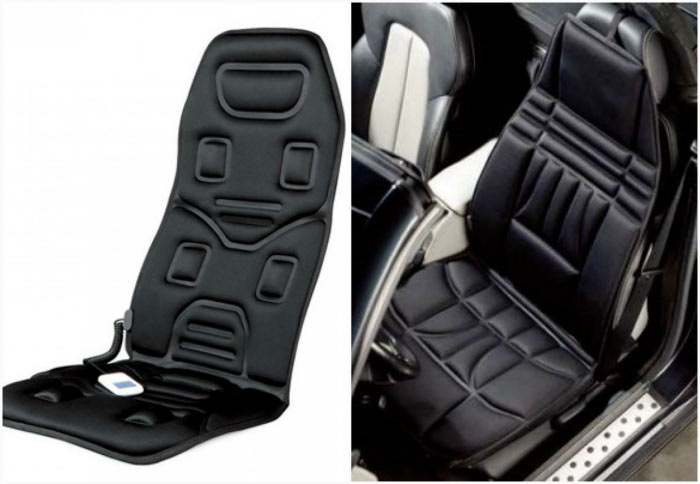 A massage cover for a car seat with a remote control that can be connected to the cigarette lighter will be a wonderful gift for a true fan of automobiles and will help to relax or spend time in a traffic jam.
15. Smart glasses
Smart Shima Glasses support GPS, Bluetooth and Wi-Fi technologies, can work with any mobile device and can display a variety of information on the lens without interfering with visibility. These unique glasses can help you listen to music, check your email, read messages, follow the news or the weather forecast and use navigation on the go.