3-D Pen with Cool Ink by CreoPop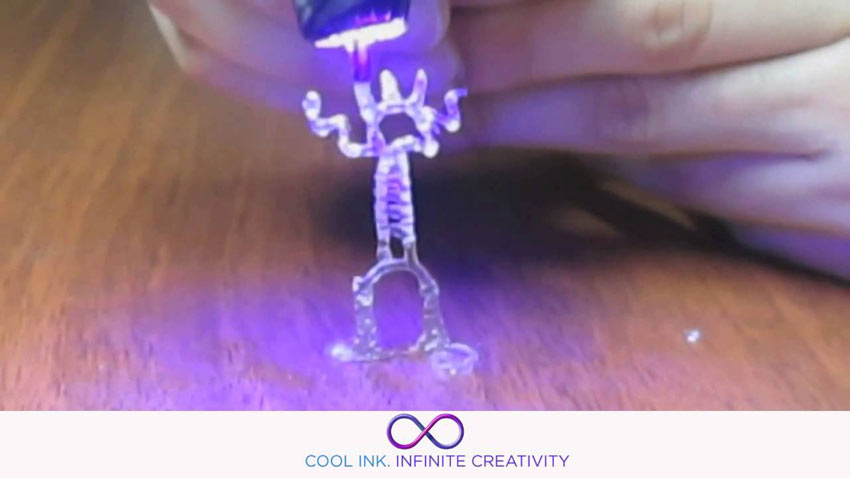 In the middle of last year, the CreoPop company introduced a 3D-printer that resembles a pen; it differs from the analogues due to the use of cool printing.
The device is made of special plastic containing light-sensitive photopolymers which become elastic under ultraviolet light. Thus, this 3D-printer is the safest, and even children can use it. The production of CreoPop 3D approaches its final stage; one can acquire the new product supporting the project on Indiegogo. The cost of the device with a set of colored plastic exceeds $119.