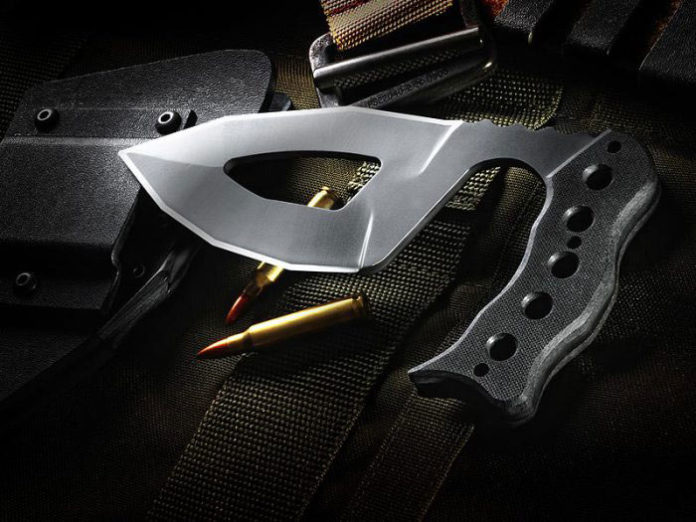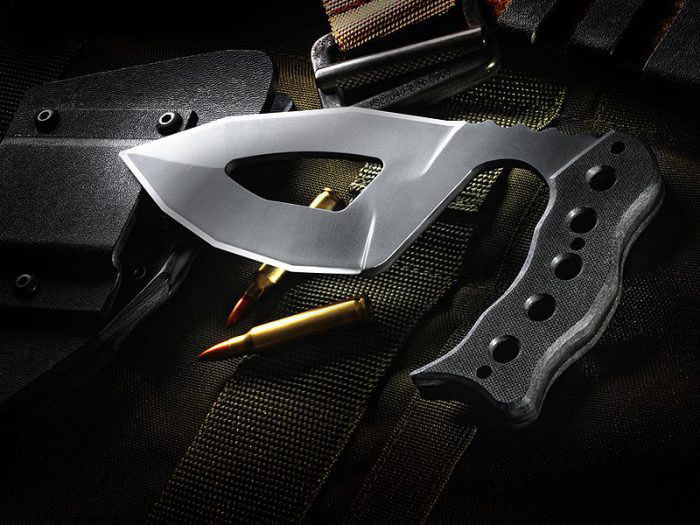 A knife is something incredibly practical and useful that can come in handy in many situations. It seems that the designers and engineers, who create various versions of this tool, are not always guided by rationality, comfort and utility. Perhaps this review contains not the most practical knives, but they are for sure the most unusual ones.
1. A scissor-knife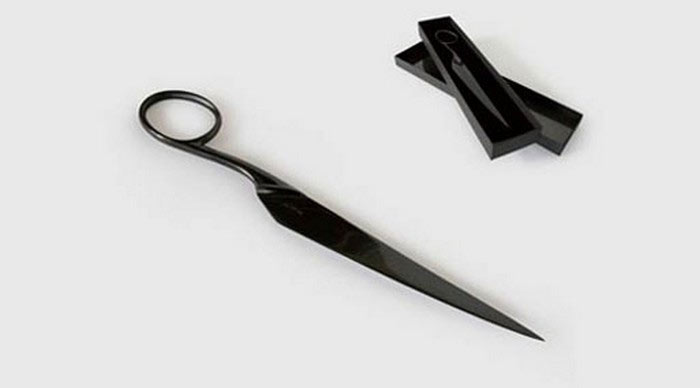 The first thing that catches your eye is, of course, the shape of a knife. Some of them are extremely unusual and creative and dictated by the designers' desire to display their creativity. For example, have a look at the interesting knife made of black steel in the shape of one of scissor blades.
2. A Manticuda knife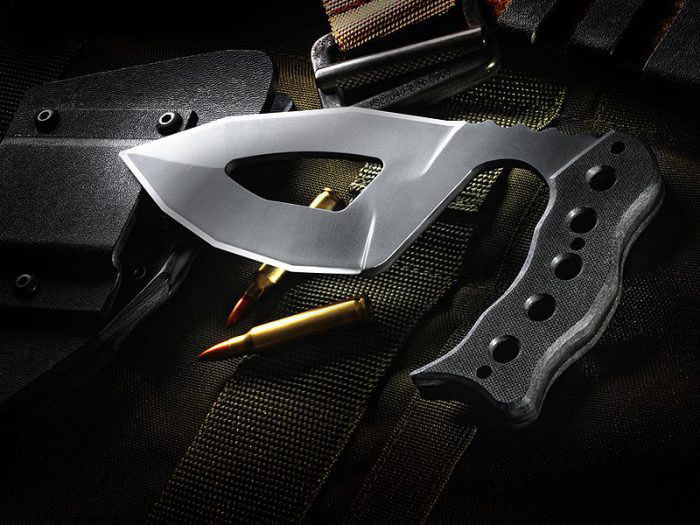 This knife is positioned as a survival knife. It is assumed that Manticuda allows you to cope with solving much more problems than any other knife of the "traditional" shape. Whether this is true in real life is a complicated and ambiguous question.
3. A Neolithic knife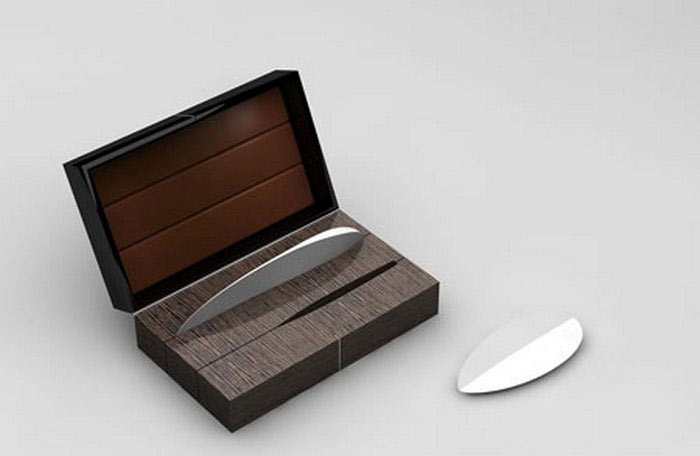 The knife was one of the first instruments of labor created by man. A group of designers created such an unusual knife, being inspired by labor tools of the age of Neolithic revolution. It goes without saying that it is not very comfortable and not very safe to hold it in your hands.
4. A belt knife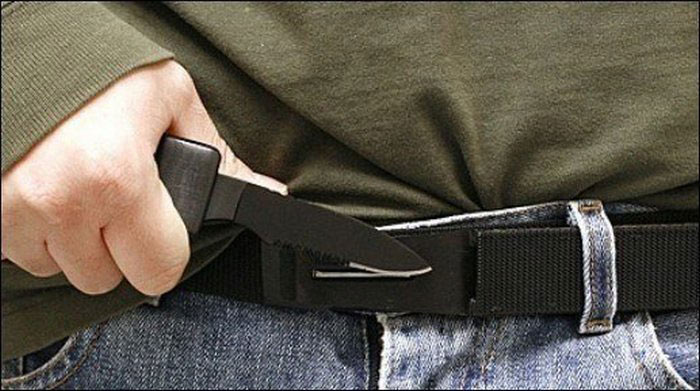 Some designers manage to combine such different things in their works that it's hard to believe in their existence. For example, a belt knife claims to be a stunning spyware accessory, but at the same time it can also be the most useless knife in everyday life.
5. A knife in a pen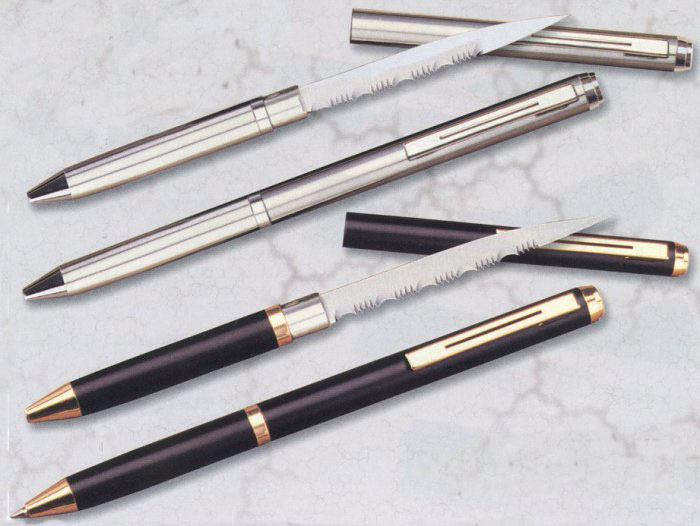 Another version of spyware knife is a knife inside a pen. The elegant body of a ball pen conceals a blade. Speaking of the pen, it also writes despite the fact that the amount of ink in it is much smaller than in any other pen.
6. A shark knife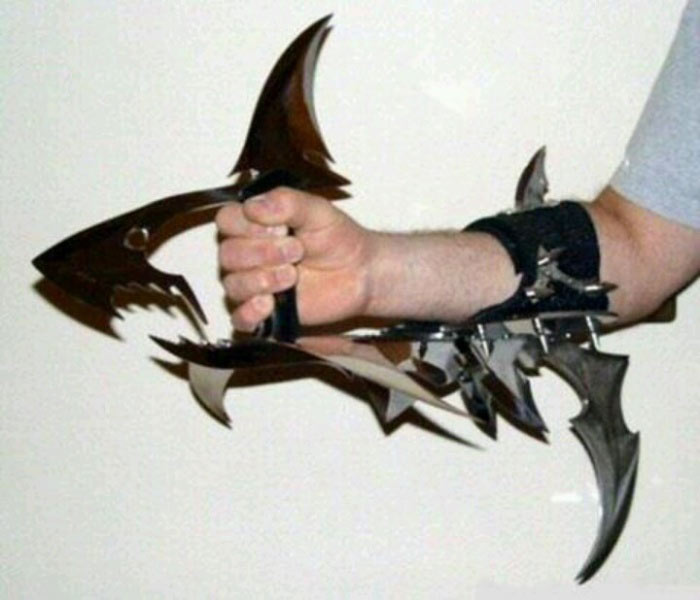 Sharks are dangerous predators with a great number of teeth. Thanks to these teeth (as well as the incredible strength of the jaws) sharks can kill almost any organism living in water. The creators of this rather ridiculous knife were clearly inspired by sharks and their deadly jaws.
7. A lipstick knife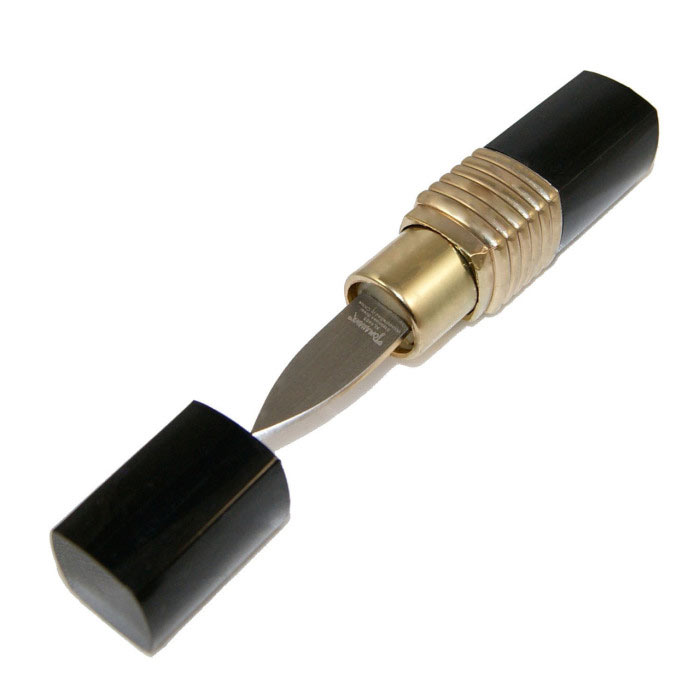 A knife is an incredibly popular thing among the fans of hidden accessories. This tiny knife, hidden in women's lipstick, is another interesting solution. This unusual and entertaining idea is reduced to nothing by the useless length of the blade.
8. "Evidence" knife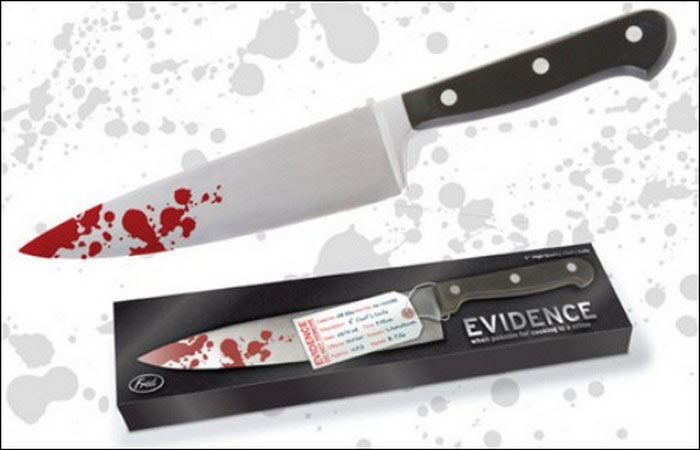 This kitchen knife is made of a single piece of steel. The only remarkable thing about it is its design. It looks dipped in blood. Such a knife can probably be used to play a hoax on anyone. Not always though.
9. A key knife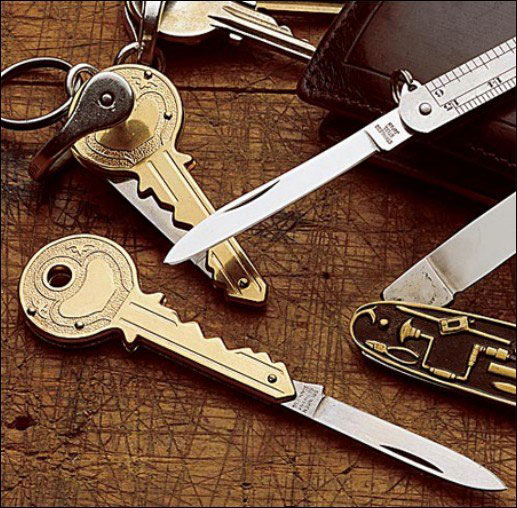 Our readers can enjoy another knife for masters of secret and covert operations aimed at infiltrating your own home. The handle of this funny penknife looks like a key to the door.